Ozwald Boateng would like to conquer Paris
Paris should become the first city to welcome Ozwald Boateng's first store outside of its London home base. The men's brand has announced its plans to open a store in the French capital during the second half of 2012, and has set its sights on none other but the rue du Faubourg Saint-Honoré – rue Saint-Honoré. Even if the London-based fashion house is careful to point out that nothing is signed and sealed yet, this opening fits well within its ambitious development plan.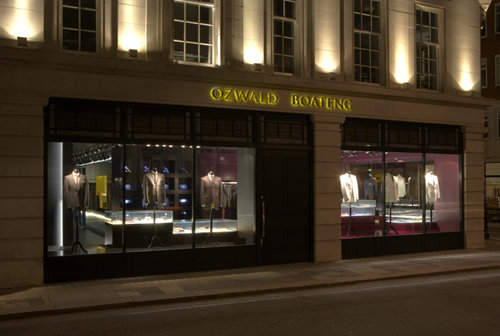 The Ozwald Boateng store at 30 Savile Row - Photo Ozwald Boateng


Ozwald Boateng, which has been offering its luxurious mens' suits since 2007 in an array of colorful and refined designs at its store on Savile Row in the English capital, plans to open between 50 and 100 new stores worldwide by 2016.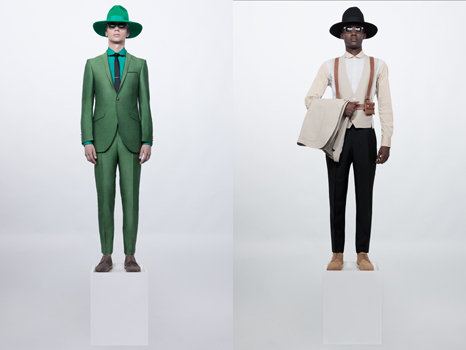 Ozwald Boateng - SS 2012
The brand, created in the mid-1990s, wants to achieve this expansion by means of joint ventures and franchises. "By the end of June we will have all the institutional funding in place," the brand's creator and CEO said in a statement. "Then nothing will prevent us from opening stores. It's all about location, partners and environment. Our expansion plan focuses on emerging markets. We go where things are going well, but there is certainly room for another store in London and one in Paris. "

On Savile Row the fashion house offers custom-made pieces, but the brand's offering also includes semi-custom, ready-to-wear, footwear, accessories and luggage. Suits go for about 1,500 British pounds or 1,800 euros. Happy with the results attained by the London store, Ozwald Boateng now wants to leverage its concept.
Copyright © 2022 FashionNetwork.com All rights reserved.