Oxford Industries posts Q4 loss on charges, slashes div
March 30 (Reuters) - Oxford Industries Inc (OXM.N) posted a fourth-quarter loss, hurt by charges, and the apparel maker declined to give 2009 outlook and halved its dividend to boost liquidity.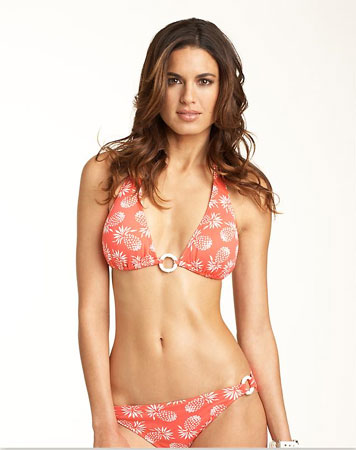 Tommy Bahama Swimwear 2009
"Our plans for the future incorporate a prudent and cautious view of fiscal 2009," Chief Executive Hicks Lanier said in a statement.
For the fourth quarter ended Jan. 31, the company posted a loss of $281.6 million, or $18.17 a share, compared with a profit of $5.9 million, or 36 cents a share, a year earlier.
Excluding non-cash impairment charges and other items, the company earned 6 cents a share.
The company declined to provide 2009 outlook, citing lack of visibility due to the uncertain economic environment, and halved its quarterly cash dividend to 9 cents a share.
The company, whose brands include Tommy Bahama, Ben Sherman, Ely & Walker, Oxford Golf and Arnold Brant, expects selling, general and administrative expenses to be $40 million lower in fiscal 2009, helped by its cost-cutting measures.
It also sees capital expenditures of $10 million to $12 million for fiscal 2009, compared with $20.7 million last year.
Shares of the Atlanta-based company closed at $6.46 Monday on the New York Stock Exchange.
For related alerts, please double click (Reporting by Renju Jose in Bangalore; Editing by Deepak Kannan)
© Thomson Reuters 2023 All rights reserved.