Nuance Group: Stefanel sells its shares to PAI Partners
Owner of a 50% stake in Nuance Group, the Italian group Stefanel has just sold its stake to investment fund PAI Partners. The transaction was made on the basis of 106 million Euros (between a range of 97 million and 120 million based on year-end data).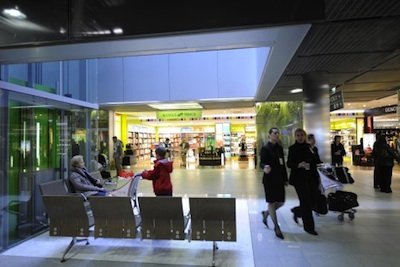 Shops at Roissy airport. Photo : Pixel Formula
Stefanel invested eight years ago in the leading airport shops. The other shareholder with the remaining 50% is the Italian distribution company, Gecos/Gruppo Pam. Nuance Group now has 370 units across 57 airports and 19 countries. Its consolidated sales revenue totaled 1.15 billion Euros in 2009. Its EBITDA (operating income) rose to 41.2 million. The Nuance Group has been also involved with 'Aeroports de Paris' since 2008 to develop trade in Orly and Roissy airports.
Copyright © 2023 FashionNetwork.com All rights reserved.