Nike names Hurley's new CEO
Roger Wyett will be able to focus on his duties as president of the Nike affiliated group of brands. The officer temporarily acting as head of the Hurley brand of surfwear and streetwear handed over the reins to Michael Egeck. Effective October 3rd, the former President of True Religion Brand Jeans will lead the teams at Huly's international headquarters in Costa Mesa, California.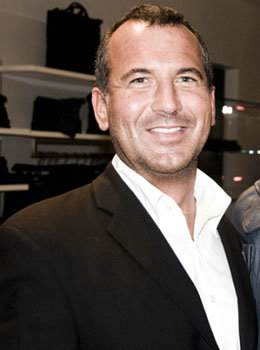 Michael Egeck, new CEO of Hurley. Photo Nike inc.
"With his extensive experience, knowledge and passion for the industry, we are certain that he will successfully lead Hurley during its next phase of growth," Roger Wyett said in a statement. "He joins an experienced management team and will work with Bob Hurley, the company's founder to advance this iconic brand."
At 52, Michael Egeck indeed brings the experience he had gained at VF as President of the branch of contemporary brands and CEO of Seven for All Mankind. Prior to that, still at VF, the director served as president of the Outdoor and Action Sports division and CEO of The North Face
This experience in the world of sport is likely to enable him to manage Hurley for a long time to come. The former CEO of Dockers had served a few months as the head of Hurley before finally taking charge of Converse.
Copyright © 2023 FashionNetwork.com All rights reserved.