Nike: From considered design to closing the loop
By Tilde Herrera - Greener World Media


Nearly 20 years ago, Nike found itself in the crosshairs of NGOs over the working conditions at some facilities in its mammoth global supply chain.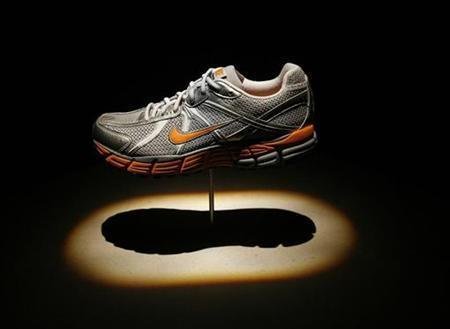 Since then, the company's corporate responsibility agenda has evolved from one based on risk and reputation management to being a source of innovation. The change has yielded not only new products but a shift in the way the company thinks about doing business, according to Hannah Jones, Nike's vice president of corporate responsibility.
"Nike has been refocusing efforts and increasing investments in innovation and looking at new, sustainable business processes and models," Jones told me via email, "because our goal is to not only successfully navigate our way into the sustainable economy, but to seize early leadership in owning the new growth opportunities that will emerge."
Jones will be on hand this week to share Nike's story at the 17th annual BSR Conference in San Francisco. More than 1,000 people from 50 countries will gather to discuss the intersection of business and sustainability at a time of global economic turmoil, public distrust in business, and increasing concern about climate change.
Jones will join Rosabeth Moss Kanter of the Harvard Business School, John Kao of the Institute for Large Scale Innovation, and BSR's Diane Osgood for a panel Thursday 22 October titled, "Integrating Sustainability into Corporate Innovation." In the run-up to the conference, I caught up with the ever-busy Jones to get a snapshot of how sustainability has inspired the athletic sportswear giant.
Hannah Jones
Jones had two words for me: Considered Design.
If you haven't seen our previous coverage of Nike's Considered Design initiative, it is a company-wide program that incorporates green principles into Nike's design guidelines to help the company create products with more environmentally friendly materials and fewer toxics and waste.
While earlier in the company's history it concerned itself primarily with choosing materials based solely on cost and performance, with the adoption of its Considered Index Nike can now forecast a product's environmental impacts before it goes into production. Areas of the Index's focus include the use of solvents, the amount of waste created, the lifecycle of materials used, and the recyclability of finished products. 
The Green Chemistry and Commerce Council recently examined the program as a case study in an effort to document and disseminate best practices, hailing Nike for moving beyond just trying to keep hazardous materials from its products to identifying chemicals in its products to determine their safety.
Jones pointed to two products that illustrate the potential of a program like Considered Design. The first, the Air Jordan XX3 shoe, utilizes a water-based bonding process to attach a carbon fiber plate, rather than using a solvent-based cement. Meanwhile, the company's Pegasus 25 running shoe uses 1.4 ounces less material than previous iterations, in addition to an environmentally preferred rubber and recycled Nike Grand materials.
Nike's Considered Design goals include a target for all Nike footwear to meet or exceed its baseline Considered Design standards by 2011, which Nike predicts will lower overall footwear waste by 17 percent. By 2015, it intends for all apparel to meet the standards, followed by all Nike equipment in 2020.
"No work is more powerful in proving the business case for corporate responsibility and driving innovation into the heart of corporate responsibility than that work being undertaken to create sustainable products and business models -- this is our Considered Design ethos," Jones said.

To help the company meet these and other sustainability goals, Nike sees collaboration and partnerships as part of its agenda in order to reduce costs, enable investment and drive innovation.  Jones called the industry fragmented and in need of shared technologies and intellectual power to create new efficiencies.

Jones also foresees Nike working to close the loop, calling closed loop products and business models "the future" because they are designed and built for reuse and recycling.

"Imagine your old running shoes being disassembled into their parts, recycled into new materials and designed to produce a new pair or running shoes," Jones said. "All (this) without using virgin materials, using closed loop as the model."
Jones' panel, "Integrating Sustainability into Corporate Innovation," takes place at 4:30 p.m. on Thursday, October 22, the second full day of the 2009 BSR conference.
Image courtesy of Nike.
© Thomson Reuters 2023 All rights reserved.