Nayla Hayek takes the chair at Swatch
The daughter of Nicolas Hayek, Nayla Hayek, was unanimously nominated as Chairman of the Board of Directors of the Swatch Group. The daughter of Nicolas Hayek, who died on Monday at 82, has held position all this year as vice-president and since 1995 been a member of the Board of Directors.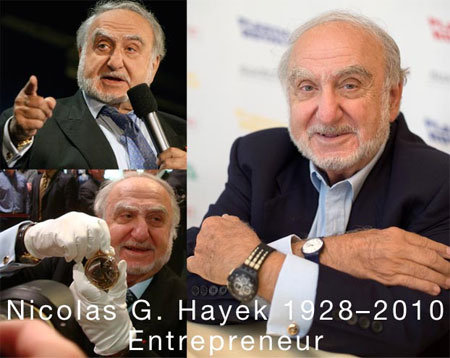 www.swatch.com
"Mrs. Nayla Hayek has been prepared for this function for the last few years and has a long experience on the board of directors. In addition, she has been successfully active in various business functions in recent years, "a statement said. She directs the group's activities including in the Middle East and India.
While the burial of Nicolas Hayek was private in an undisclosed location and at an unknown date, a public ceremony will be held on Saturday in Bern in memory of the former watch group President.
The death of Nicolas Hayek earlier this week caused some excitement in Switzerland.
At the Zurich Stock Exchange, shares had fallen by 6%. On Wednesday morning, they posted a gain of around 2%.
Copyright © 2022 Les Echos. All rights reserved.