N Brown eyes outsize pound with high street stores
May 10 - N Brown, the British home shopping clothing group that targets older and larger consumers, is to open high street stores as it seeks a greater slice of the fast-growing market for outsize womenswear.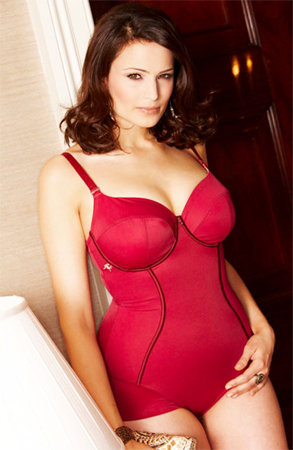 Simply Yours brand, owned by the N Brown Group
The Manchester-based company said on Tuesday it would trial three concept stores during the year for its Simply Be brand.
If the trial in northwest England proved successful the company could roll-out showcase stores to major cities.
The Simply Be brand is one of N Brown's most successful, with annual sales of over 100 million pounds ($164 million).
"The average age of a customer there is in their thirties, their natural home would be on the high street but they cannot get their size," chief executive Alan White told Reuters.
He said stores will give N Brown the benefit of a full multi-channel capability.
"The ideal thing for consumers is the Martini concept -- any time, any place, anywhere. We will use the stores to sell merchandise ... but also to showcase the entire range we have on offer, which can be ordered electronically."
According to Verdict, the market for outsize womens apparel is worth 4.6 billion pounds, or 23 percent of the womenswear market, and forecast to grow to 5.9 billion pounds by 2015.
White was speaking after N Brown posted an expected 5.5 percent rise in 2010/11 profit, hiked its dividend 15 percent and said it had made a solid start to the current year.
The outcome reflected the company's niche position with an average customer age of 57, its customer credit model and the development of its online offer.
N Brown shares were up 4.2 percent at 298.3 pence at 0845 GMT, valuing the business at 853 million pounds.
"The niche nature of the business, positive demographic/customer trends and the increasing sales shift online are key positives," said Singer analyst Mark Photiades.
The group, whose brands also include Jacamo, Marisota and Oxendales, made a record underlying pretax profit of 98.2 million pounds in the year to Feb. 26, in line with forecasts.
Revenue rose 4.2 percent to 719 million pounds, with gross margin up 1.3 percentage points to 53.8 percent. Like-for-like sales rose 1.5 percent in the 10 weeks to May 7.
An industry survey on Tuesday said British retail sales surged at their fastest annual pace in five years in April, although the timing of Easter flattered the figures and the outlook was gloomy.
N Brown said it expected to deliver another good result in 2011/12. It is paying a dividend of 12.41 pence and said Simply Be's launch in the United States had made a positive start.
By James Davey
(Editing by Mark Potter and Dan Lalor)
© Thomson Reuters 2023 All rights reserved.