Micam opened its doors Sunday
Ten days after Dusseldorf's GDS, it's time for the Micam Shoe Event to open its doors. From the 18th to the 21st of September, the Milan shoe fair shall host no less than 1600 exhibitors at the Parc des Expositions.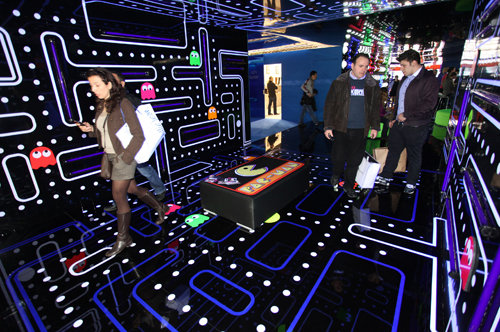 The space dedicated to creative international brands at the last MICAM in March.
As always, the event's organizers have organized the product offerings into several major divisions – children, sophisticated womenswear, branded lifestyle consumer products, young adults and, finally, entire halls dedicated to specialized, high-end brands for men and women. Many brands are expected to make a showing. "We are also strengthening our involvement with the city of Milan, the host of the event, beyond the exhibition," said Cleto Sagripanti, president of ANCI, the Italian association of footwear that is the event's organizer.
To better demonstrate the connection between Micam and the Italian fashion capital, the organizers have installed a new Micam Point in the city's center, at 1 Via Borgonuovo. This building will host guests such as LA FABBRICA, which will show visitors the entire process of manufacturing a shoe, as well as offer a room dedicated entirely to bloggers.
Copyright © 2023 FashionNetwork.com All rights reserved.