Metro shares rise as Kaufhof bidding heats up
FRANKFURT - Shares in world No.4 retailer Metro rose on Monday after news of another bidder for department store chain Kaufhof raised hopes of a decent sale price and possibly a special dividend next year.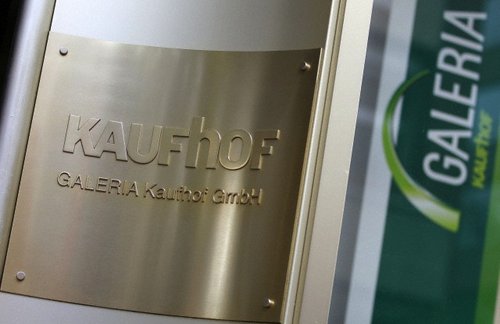 Karstadt-owner Berggruen puts in a bid for Kaufhof

German group Metro has long been looking for a way out of both Kaufhof and its Real hypermarket chain to focus on opportunities offered by emerging markets at its cash & carry and MediaMarkt-Saturn electronics businesses.
Metro shares, which have lost a third of their value this year, were up 0.4 percent at 35.6 euros by 0935 GMT, beating a 0.5 percent fall in the STOXX Europe 600 retail index.
"The potential Kaufhof disposal could be outlined before the year end and a bidding war points to higher proceeds, leading to speculation of a special dividend next year," Silvia Quandt analyst Mark Josefson said in a note.
A Metro spokesman said on Sunday that Wolfgang Urban, the former chief executive of now defunct retail group KarstadtQuelle, had put forward an offer for Kaufhof.
"Even better chances for Metro of selling its unloved department store chain," one trader said on Monday.
Urban told Sunday paper Bild am Sonntag he had lined up a consortium of wealthy German families to buy 51 percent or possibly 100 percent of Kaufhof.
He joins fellow bidders Austrian property firm Signa and Nicolas Berggruen, who rescued Germany's other major department store chain Karstadt from insolvency.
Metro has previously said it valued Kaufhof at between 2 billion and 3 billion euros ($2.7-$4.1 billion).
"With more bidders emerging, it becomes more realistic that Metro can achieve the always mentioned minimum value of the business of 2.4 billion euros," Bankhaus Lampe analyst Christoph Schlienkamp said.
Signa has bid for the whole of Kaufhof, which has 140 stores in Germany and Belgium, while details of the Berggruen bid are not known.
Metro is keen to sell the unit's operations and real estate as a whole, and sources within Metro have suggested that Berggruen's financing is not as solid, meaning Signa could stand the better chance out of the bidders.
"Urban has entered negotiations very late and one attraction of the Signa proposal is that a deal could be agreed in principle within weeks," Quandt's Josefson said.
A failure to sell Kaufhof as quickly as promised has been one of the criticisms levelled at Metro chief executive Eckhard Cordes, who has since said he will step down. ($1 = 0.728 Euros) (Reporting by Victoria Bryan, Editing by Mark Potter)
© Thomson Reuters 2023 All rights reserved.