Metro shareholder Beisheim quits pool as planned
FRANKFURT, Oct 6 (Reuters) - Otto Beisheim Group separated its 18.5 percent stake in Metro (MEOG.DE) from an investor pool as of Oct. 1 without reducing its investment in the world's fourth-largest retailer, Metro said on Tuesday 6 October.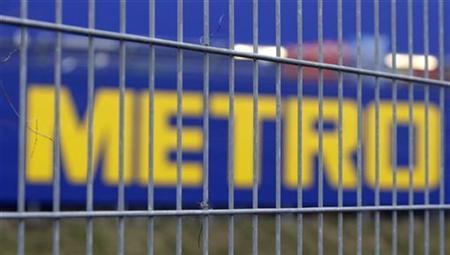 Otto Beisheim, 85, quit a shareholder pact with the Haniel and Schmidt-Ruthenbeck families, which had together controlled about 66 percent of Metro. Otto Beisheim Group wanted to manage its holdings independently, it said last month.
Tuesday (6 October)'s voting rights statement showed the implementation of what had already been announced in September and none of the parties involved had changed their stake in Metro, a spokesman for the German retailer said.
The Haniel and Schmidt-Ruthenbeck families hold 47.41 percent in Metro via the investor pact and the Schmidt-Ruthenbeck clan separately holds another 2.6 percent, Haniel said. Thus, together the families hold 50.01 percent.
Metro shares were up 2.6 percent at 38.21 euros by 1217 GMT, outperforming a 1.6 percent rise in Germany's blue-chip DAX index .GDAXI. (Reporting by Eva Kuehnen, Editing by Michael Shields and Dan Lalor)
© Thomson Reuters 2023 All rights reserved.