Marangoni Institute appoints New Director of Studies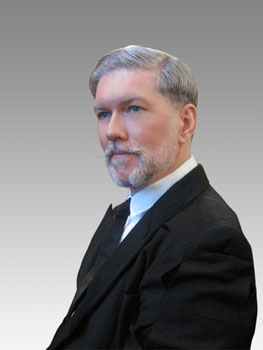 Adrien Parry Roberts
The school of fashion and design based in Milan, London and Paris announces the arrival of Adrien Parry Roberts as Director of Studies. This is part of the Institute's reorganisation plan of its study programmes.
After a BA in Fashion Design at Central St. Martins, London and a Masters at the Royal College of Art, Adrian plunged into academia, working with many UK universities including the AIU London, Brighton University and Central St. Martin's.
In 2004 he was appointed Head of Design at the London College of Fashion and from 2005 he worked at the University of Creative Arts in Epsom (UK). "Adrian brings Marangoni his "international flavour" and especially his vast experience in Fashion Design. He has produced and launched her own fashion collection and worked with fashion brands such as the Marzotto Group and Giacobelli" said Roberto Riccio CEO of the Institute. "He will work to improve standards and training programs.
"This reorganisation of the academic structure is very relevant to my professional attitude that is based on the constant search for innovation and improvement," said Adrian Parry who will take up office this month.
Original by Céline Vautard. Translated by Rosie Hart
Copyright © 2023 FashionNetwork.com All rights reserved.