Mapic launches The Mapic Lab
As an event focused on retail real estate, Mapic believes more than ever it must be keep up-to-date with changing consumer trends. "It has been an important topic for several years", said Mylan Cao, spokeswomen for Mapic. It has become a hot topic.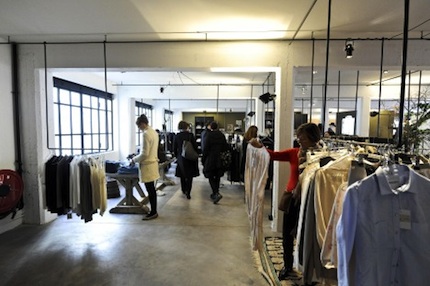 Merci, Boulevard Beaumarchais, Paris - Photo: Pixel Formula
For this reason, the trade show decided to create a space within its exhibition area that will feature five trends deemed major in today's market: proximity, interactivity, accountability, diversity and exclusivity. In order to move forward in the process different industry actors will discuss these topics; Merci, Galeries Lafayette, Monnaie de Paris for its site Metal_morphoses, Didier Ludot for La Petite Robe Noire (The Little Black Dress). The Mapic Lab magazine will be published at this time, in partnership with the consumer trends agency 'Influencia'.
Copyright © 2023 FashionNetwork.com All rights reserved.