Mango eyes Chinese market
Mango has recently opened a new boutique in Bermuda. But on top of this first point of sale in Hamilton, part of Mango's strategy plan to be present in the world's most important capital cities, the Spanish retailer is concentrating on Asia for its development. China and its 1.4 billion inhabitants are of particular interest.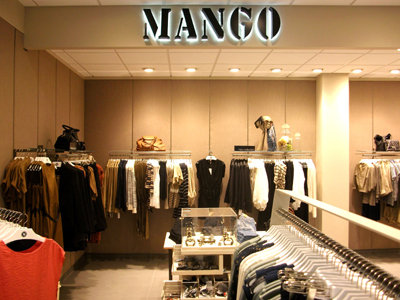 From Beijing to Hamilton, Mango continues its global expansion - Photo: Mango
The chain recently strengthened its team in this market. "We have established a local delegation with around 50 associates in the city of Shanghai" – stated David Sancho, vice-president for Expansion in China – "Given the speedy growth that Mango is currently experiencing in the Chinese market, we have decided to strengthen our human capital. The brand's main short- and mid-term objective is to make the Chinese market one of its most important, by building a made-to-measure structure for China which takes into account the size of the country and the diversity of cultures within it." The Spanish company has thus been working on consolidating its human resources, logistics, communications, legal and staff sectors.
"Mango currently has 134 points of sale in the 34 most important cities on a commercial level, like Shanghai, Beijing, Chengdu, Guangzhou or Shenzhen, but also in other smaller Chinese cities like Changchun and Xian, which have registered very good sales. We work with several partners that have a good knowledge of the local market and a lot of experience in retail. During the 2010 financial year, sales in China represented 2.7% of the total turnover of the Mango Chain", said David Sancho.
77 out of the 373 new points of sale launched by Mango in 2010 were in China. But the retailer wants to continue expanding. "We plan to open over 60 points of sale in 2011. Our goal is to open two flagship stores in venues of 800 - 1,000 m2 in main cities like Shanghai, Beijing, Chengdu, Guangzhou or Shenzhen. For 2011, the Chinese market is expected to reach 4% of the total turnover forecast for the MANGO Chain". Mango ended fiscal year 2009 with a strong turnover (sales excluding VAT from monobrand boutiques and wholesale from franchises) of 1.145 billion euros.
Copyright © 2023 FashionNetwork.com All rights reserved.