Manel Adell joins Puig board of directors
Ex-Desigual boss Manel Adell has joined the board of directors at fashion and fragrance company Puig. He will be joining former Louis Vuitton exec, Jordi Constans, who came to the group in March this year.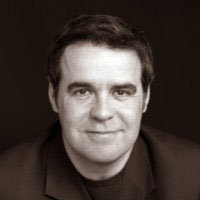 Manel Adell. Photo Dr
Also on the board are Marc and Manuel Puig, Marcial Campos, Yovanna Kampouri, Pedro Nueno, Yannis Petrides, Rafael Cerezo and Josep Oliu. Since the arrival of Ralph Toledano as president of the group's fashion division in January 2012, the Spanish company has been seeking advisors to help push its retail and fashion activity. Manel Adell - who played a key role in the international expansion of Bang & Olufsen - took over at Desigual in 2002 remained at the company for 10 years. In 2011, Desigual sales surpassed 2 billion euros, a real milestone for the Spanish clothing brand. Adell's depature in 2012 is reported to be linked to strategic differences with the company's founder, Thomas Meyer.
Copyright © 2023 FashionNetwork.com All rights reserved.