Mac Cosmetics promotes Karen Buglisi to presidency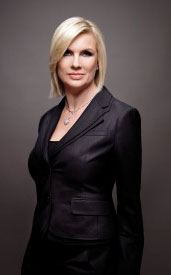 Karen Buglisi, Mac's global president
Key player in brand development, Karen Buglisi started at Mac in 1998, the year it was bought by Estee Lauder following the death of its founder Frank Angelo.
Firstly appointed to Vice-President of Sales for North America in charge of developing and training makeup artists, she then spread her services to all its international markets before taking control of global sales, the makeup artists' development and training, finance and forecasts.
er achievements in particular include the rapid development of the professional makeup artist teams whose figure now stands at 12,000 and the growth of Mac outlets, such as the one recently opened in the heart of Manhattan, Times Square, which employs about 60 makeup artists. Karen Buglisi said, "Mac still has a great expansion potential, particularly internationally, and we will ensure that this development is consistent globally while maintaining its cultural relevance in all our markets."
"Karen has great leadership skills and has been instrumental in developing Mac, allowing it to become the first brand of makeup artists in the world," said John Demsey, president of The Estee Lauder Companies. Today's Mac products are sold in over 70 countries worldwide.
Original by Emilie-Alice Fabrizi. Translated by Rosie Hart
Copyright © 2023 FashionNetwork.com All rights reserved.