M&S tries new management line-up after worst sales in years
British retailer Marks & Spencer shook up its management team after posting its worst sales figures for years following months of rain that kept shoppers indoors and boosted results at fast-growing online fashion store ASOS.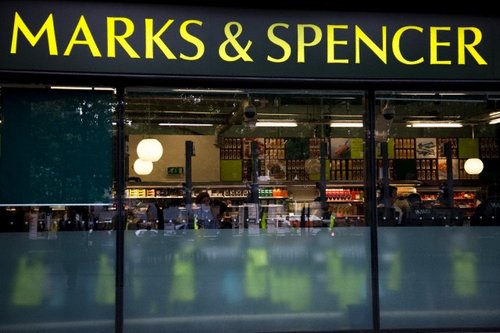 Photo: Corbis
Marks & Spencer's (M&S) weak first quarter - when womenswear sales were hit by the wettest April and June since records began - puts extra pressure on chief executive Marc Bolland, who faces shareholders at the firm's annual meeting on Tuesday.
The retailer, which sells clothes, footwear and homeware as well as upmarket foods, said its head of general merchandise Kate Bostock would leave the company on Oct. 1 by "mutual consent." Bostock has been strongly linked to a senior role at ASOS, which declined to comment.
"M&S desperately needs some stability in top management, but Marc Bolland is fighting for his own job, so he has, somewhat predictably, made poor Kate Bostock, the head of M&S clothing, the scapegoat for the poor Q1 trading," said independent retail analyst Nick Bubb.
Bostock will be succeeded by John Dixon, a highly regarded M&S veteran of 26 years, who has been the boss of the retailer's food business for the last four years. Dixon will be assisted by Belinda Earl, a former CEO of Debenhams, Jaeger and Aquascutum, who has been appointed style director from Sept. 1.
Steve Rowe, currently director of retail, will succeed Dixon as the head of the food business.
"This has not been a reaction to markets, this is a planned succession," said Bolland.
M&S said sales at UK stores open more than a year fell 2.8 percent in the 13 weeks to June 30, the firm's worst quarterly drop in sales since the third quarter of the 2008/09 financial year.
While wet weather clearly paid a part in M&S's poor general merchandise performance analysts pointed out that rivals John Lewis and Debenhams continue to post sales growth, and suggested the firm may have made more mistakes.
"M&S's problems in womenswear go far beyond the weather, as they are clearly losing market share," said Bubb.
ASOS, which targets young women wanting to emulate the designer outfits of celebrities and specialises in fast, cheap fashion, posted a 31 percent rise in first-quarter retail sales to 137 million pounds.
In May Bolland reduced Marks & Spencer's sales forecast for its three-year growth drive and since then analysts have edged down profit forecasts for the firm's year to end-March 2013 to about 680 million pounds ($1.1 billion).
Shares in M&S, down 14 percent over the last three months, were up 1.5 percent at 326 pence at 0940 GMT, valuing the business at about 5.2 billion pounds ($8.0 billion), on relief that the firm maintained its guidance for the 2012/13 year.
GLOOMY FIRST QUARTER
The fall in sales compared with analysts' consensus forecast of a fall of 3 percent, according to a company poll of 12, and a decline of 0.7 percent in the fourth quarter of the previous year when the retailer erred by running out of best-selling women's knitwear and footwear lines.
M&S' like-for-like general merchandise sales, spanning clothing, footwear and homewares, slumped 6.8 percent compared with analysts' consensus forecast of down 6.7 percent.
Bolland said the merchandising issues of the previous quarter had continued to have an impact on sales but would be sorted out for the autumn/winter season.
The main drag on trade was reduced sales of seasonal items, such as casual tops and linen, where M&S has a high market share, said the CEO, who insisted there had not been a fashion misread.
"It's nothing to do with style, this is simply that people didn't buy into summer clothing as much as they normally would have done," he said.
The firm said like-for-like food sales rose 0.6 percent versus analysts' consensus forecast for a rise of 0.8 percent.
M&S serves about 21 million Britons a week from more than 730 stores, and its downbeat trading statement is bad news for an economy that tipped back into recession in the first quarter and is heavily reliant on consumers to drive growth.
Overnight the British Retail Consortium (BRC) said UK retail sales rose at their fastest annual pace since December during June, though the outcome was boosted by the Jubilee holiday.
Many British retailers are still struggling as consumers hold back spending in the face of inflation, meagre wage increases and government austerity measures.
Britain's awful summer weather has exacerbated the situation for store groups, with many forced to discount products early.
The start to July has been very wet and Britain's Met Office is not forecasting any let up in the rain any time soon.
© Thomson Reuters 2023 All rights reserved.