LVMH wins compensation from eBay in counterfeit case
By Thierry Leveque
PARIS (Reuters) - A French court ordered eBay to pay 38.6 million euros (30.6 million pounds) to luxury goods group LVMH for allowing the sale of fake merchandise, in a ruling immediately appealed by the online auction website.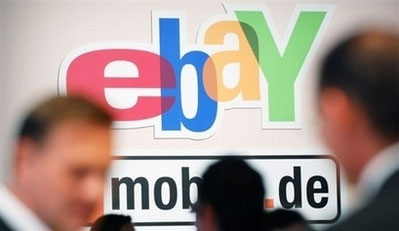 Photo : AFP
Monday's decision, a month after eBay was ordered by another French court to pay handbag maker Hermes 20,000 euros for allowing the sale of counterfeits, is the latest episode in a long fight between luxury goods makers and the world's biggest online auctioneer.
"We will fight all these decisions in the name of eBay users, and we have decided to appeal," eBay said in a statement.
"If counterfeit goods are put up for sale on our site, we scrap them as soon as possible," it said.
EBay accused LVMH of having a hidden agenda.
"Today's decisions are not about fighting counterfeiting. It's about LVMH's desire to protect commercial practices that exclude all competition," it said.
LVMH claimed damages of about 50 million euros because it said eBay's French arm had not done enough to prevent sales of counterfeit items.
Monday's ruling decided separate cases by several different LVMH brands -- LVMH and Dior Couture as well as perfume brands Dior, Guerlain, Givenchy and Kenzo.
Ebay has been sued by jewellers Tiffany , which accused it last year of turning a blind eye to sales of counterfeits, and faces action from L'Oreal over the sale of perfumes on the site.
The issue, which potentially has important implications for online commerce, has particular resonance in France which has some of the world's biggest luxury goods makers and which has been at the forefront of efforts to fight counterfeit goods.
Luxury goods groups accuse eBay, which earns a commission on sales made through its site, of facilitating forgeries and counterfeits by providing a marketplace for vendors who knowingly sell fake items.
EBay says it has stepped up efforts to fight counterfeits through programmes that analyse suspicious sales patterns by particular vendors as well as VeRO, or verified rights owners, a system that helps block sales of counterfeits.
But the group, which saw around $60 billion worth of goods sold across its platforms last year, says that as a host for independent vendors, it has only a limited responsibility and capacity to regulate what is sold on its site.
The conseil des ventes, the group that represents mainstream French auctioneers, has also sued eBay, which it accuses of trying to circumvent laws regulating the auction sector by claiming to be a broker.
(Reporting by Thierry Leveque, writing by Swaha Pattanaik and Dominique Vidalon; Editing by David Cowell)
© Thomson Reuters 2022 All rights reserved.