LVMH's Arnault buys London flagship store
DUBLIN - Bernard Arnault, chief executive of LVMH, has bought Louis Vuitton's flagship store in London's New Bond Street, plus two other shops, following a settlement between an Irish property developer and Ireland's property agency, two sources told Reuters on Tuesday.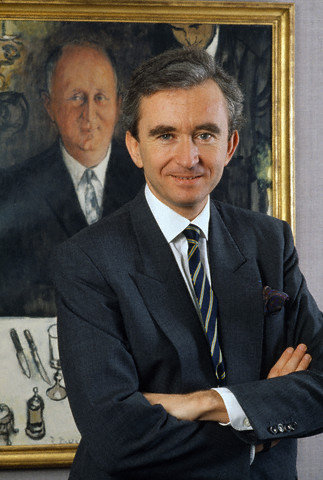 Bernard Arnault, Photo: Corbis Images
Arnault, France's richest man, agreed earlier this month to buy three trophy stores on London's most expensive shopping street for 300 million pounds ($470 million), pending the settlement of a legal dispute with Irish developer David Daly, the store's original owner, the sources said.
The shops include French luxury goods company LVMH's Louis Vuitton flagship store at 17-20 New Bond Street, plus two other stores let to American leather goods retailer Coach and luxury stationer Smythson.
Ireland's National Asset Management Agency (NAMA) seized control of the shops in June after Daly failed to meet a debt repayment deadline.
The Irish state-run "bad bank" on Monday said it had reached an out of court settlement with Daly "whereby the sale of certain properties has been completed."
LVMH was not available for comment. (Reporting by Conor Humphries and Tom Bill. Editing by Jane Merriman)
© Thomson Reuters 2023 All rights reserved.