Luxottica fourth quarter net down, sees revenue growth in 2010
MILAN, March 1 (Reuters) - Italian eyewear maker Luxottica (LUX.MI) forecast mid-single digit revenue growth this year as the overall market scenario improves after it reported an 8.4 percent fall in fourth-quarter net profit on falling sales.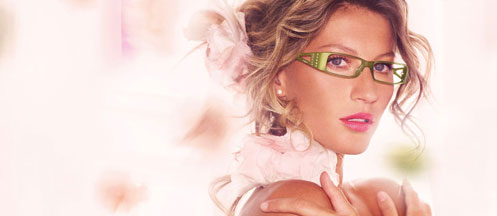 www.luxottica.com
The maker of Prada and Ray-Ban sunglasses said on Monday 1 March its board was recommending the distribution of a cash dividend of 0.35 euro per ordinary share, up 59 percent year-on year.
The total dividend amount will be approximately 160 million euros. "We feel that it is appropriate to share with our shareholders the gains achieved in 2009 despite the challenging environment," CEO Andrea Guerra said in a statement. "The reinstatement of a payout ratio of approximately 50 percent is a step toward returning to 'normalcy' at Luxottica."
Luxottica said the first two months of 2010 were "extremely positive" and the U.S. market was showing solid signs of a turnaround. It said it foresees a "'normal' year in 2010, which, for Luxottica, would result in mid-single digit revenue growth, a more than proportionate increase in margins and a further reduction in the ratio of net debt to EBITDA."
It said it would work on sports brand Oakley's growth, further expansion in emerging markets, growth in the U.S. market as well as focus on balance sheet and cash flow generation.
Luxottica, the world's biggest in its field, said fourth-quarter net profit was 35.6 million euros. It already disclosed sales figures in January.
Its 2009 net profit fell 17.1 percent to 314.8 million euros. Luxottica had net debt of 2.339 billion euros at end December.
Shares of Luxottica closed up 2.7 percent at 19.71 euros before the results statement came out. In afterhours trade they were at 19.62.
© Thomson Reuters 2023 All rights reserved.