Lululemon stock rises after Goldman upgrade
TORONTO - Shares of yogawear retailer Lululemon Athletica Inc (LLL.TO) rose nearly 9 percent on Wednesday after Goldman Sachs added the stock to its "conviction buy" list.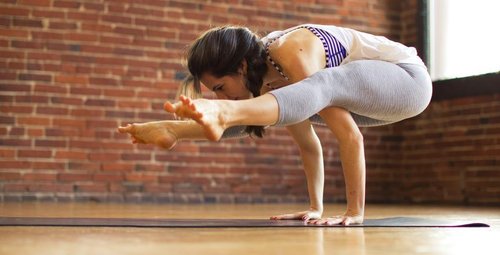 Photo: Lululemon Athletica
Goldman analyst Michelle Tan upgraded the stock on Tuesday, citing growth potential, and argued that unfounded concerns over the chain's inventory presented a buying opportunity.
"We continue to see (Lululemon) as one of the most exciting growth stories in retail, thanks to a combination of robust brand momentum, rapid growth with substantial runway, and competitive advantages vs. its competitors," Tan said in a research note.
The clothing chain was plagued by low inventory for most of the year, struggling to meet demand for its premium yoga pants and other products. But now that inventory is higher, Tan argues the stock is being weighed down unfairly by margin concerns.
"Management has rightfully cautioned investors that, while normalized inventories may be good for sales, they will negatively impact margins as markdowns normalize," she wrote.
"Nevertheless, we believe management's guidance and consensus more than adequately captures this risk, with potential for upside if sell-through proves robust."
Tan also noted that data from Google Inc showed a spike in searches for Lululemon during November and December, the crucial holiday shopping season. Search data has been a good predictor of brand momentum in the past, she wrote.
Vancouver-based Lululemon has been expanding rapidly, riding a wave of popularity for its apparel among young professional women. But lately any sign that its growth might slow has spooked investors.
When the company reported results in early December, its shares tumbled despite a 16 percent gain in sales at established stores. That was lower than the previous quarter's 20 percent growth, and came as the company repeated its forecast that same-store sales would decelerate to the low to mid-teens.
The shares closed up 8.9 percent at C$51.82 on Wednesday on the Toronto Stock Exchange.
(Reporting By Allison Martell; editing by Rob Wilson)
© Thomson Reuters 2023 All rights reserved.