Louis Vuitton planning a special collection with Yayoi Kusama
Seeing as her work has long been an inspiration to designers, it was high time that the word of fashion paid a direct and official tribute to Yayoi Kusama who will team up with Louis Vuitton in an exclusive partnership. The collection, which will be co-created with the French fashion house's creative director, Marc Jacobs, will be available next July, on the occasion of the inauguration of the exhibition Yayoi Kusama at the Whitney Museum in New York (a retrospective that just closed its doors in Paris, the Pompidou Centre).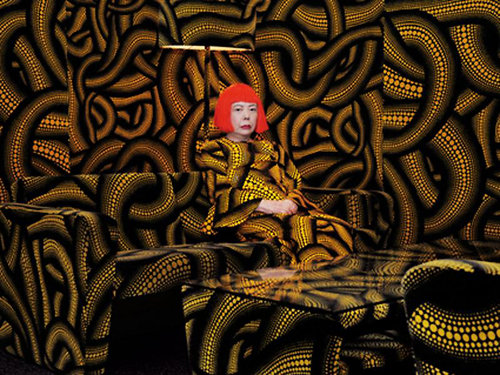 Yayoi Kusama in the installation Yellow Tree Furniture (2010). Photo : Y.Kusama Studio/Half Reiff

The Yayoi Kusama / Louis Vuitton collection will include a full range of products: there will be handbags, of course, but also also ready-to-wear, watches, jewelry and other accessories, all limited-edition. The launch will be global, however, distributed through the 461 stores held by the crowning jewel of the LVMH group.

Marc Jacobs has worked on other creative partnerships before this one, such as with Takashi Murakami and Stephen Sprouse. In the past, he had already been inspired by the Japanese octogenarian's world, just as others, such as Karl Lagerfeld for Chanel, have been before him.
Copyright © 2023 FashionNetwork.com All rights reserved.