Loblaw Cos' Joe Fresh brand takes aim at Big Apple
Feb 23 (Reuters) - Loblaw Cos (L.TO), Canada's No. 1 grocery chain, said on Wednesday it plans to open a Joe Fresh apparel store on New York's Fifth Avenue this autumn at a time when U.S. retailers have been looking north of the border for expansion.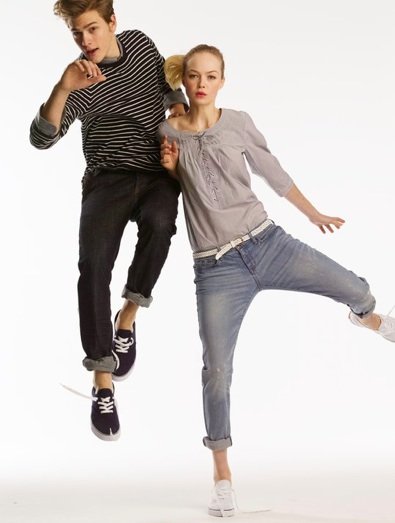 Joe Fresh - Spring 11
Usually housed within select Loblaw stores, Joe Fresh also aims to open 20 stand-alone outlets in Canada in the coming months for its lines of clothing and accessories.
The Joe Fresh concept is similar to the popular cheap-chic fare offered by U.S.-based Target Corp (TGT.N) -- which is itself planning to expand into the Canadian market.
Faced with a weaker market at home, U.S. retailers have recently been showing a greater interest in Canada, which suffered less in the global recession.
In its first foray into an international market, Target will take over Canadian leases for Zellers stores owned by Hudson's Bay Co, North America's oldest company. Target plans to operate 100 to 150 stores under its own name in Canada, where rival Wal-Mart Stores Inc (WMT.N) already has an extensive presence.
The No. 2 U.S. discount retailer is seen as a new threat to established domestic players such as Sears Canada (SCC.TO), Metro Inc (MRUa.TO), Empire Co (EMPa.TO) and Canadian Tire (CTC.TO).
Canadian retailers that have succeeded in the U.S. include clothier Lululemon Athletica (LLL.TO) and, to a lesser extent, restaurant chain Tim Hortons (THI.TO), which reported strong same-store sales growth in the United States on Wednesday.
(Reporting by S. John Tilak; editing by Rob Wilson)
© Thomson Reuters 2023 All rights reserved.