Liz Claiborne fourth quarter sales weaker than expected
NEW YORK, Feb 23 (Reuters) - Liz Claiborne Inc (LIZ.N) reported a quarterly profit in line with Wall Street estimates on Tuesday 23 February, but the fashion company's sales fell short, due to weakness at its international Mexx chain.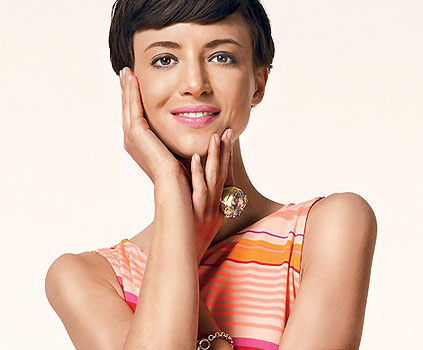 Liz Claiborne
The owner of brands including Liz Claiborne, Lucky Brand, Juicy Couture and Kate Spade reported a net loss of $41.7 million, or 45 cents per share, for the fourth quarter that ended Jan. 2, compared with a loss of $828.9 million, or $8.85 per share, a year earlier.
Excluding one-time items the loss was 18 cents per share, in line with analysts' estimates, according to Thomson Reuters I/B/E/S.
Fourth-quarter net sales fell 14.5 percent to $778.8 million, missing analysts' expectations for sales of $820.7 million. Foreign currency exchange rates in its international business increased net sales by $28 million, or 3.1 percent, the company said.
Sales fell 3 percent in the company's U.S. direct-brand business, which includes Juicy Couture, Kate Spade and Lucky Brand. Sales fell 21.6 percent in the international direct- brand segment, excluding the impact of currency, and 29.1 percent in the wholesale business. (Reporting by Martinne Geller, editing by Gerald E. McCormick and Maureen Bavdek)
© Thomson Reuters 2023 All rights reserved.