Liz Claiborne CEO sees consolidation
By Martinne Geller
NEW YORK (Reuters) - Slowing purchases of clothing and accessories may spur consolidation in the fashion industry, Liz Claiborne Inc's chief executive said on Friday, but the owner of the Juicy Couture and Kate Spade brands is not looking to make acquisitions right now.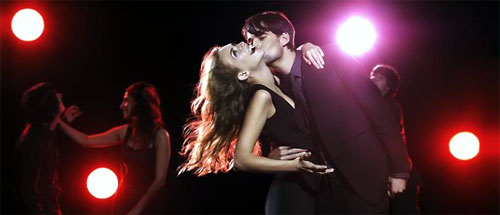 Mexx fall-winter 2008/2009
As he completes a restructuring that includes shedding several brands, Chief Executive William McComb said he is not looking to acquire more right now.
Yet McComb said industry consolidation may come as clothing makers and retailers struggle with poor consumer spending and what is shaping up to be the weakest holiday shopping season in years.
In contrast to previous slowdowns, "there is a strong sense here that this particular economic force ... is Darwinian, and that across all industries, market structures, competitors, and competitive structures will change as a result," McComb said in an interview.
"I think there will be more consolidation on the vendor side than on the department store side," he added.
In addition to Juicy Couture and Kate Spade, Liz Claiborne owns Lucky Brand and Mexx, which all have their own retail stores. The company also owns department store-based brands like Liz Claiborne, Monet and Kensie.
(Reporting by Martinne Geller; Editing by Gary Hill)
© Thomson Reuters 2023 All rights reserved.