Lindsay Lohan rebounds with "Ugly Betty" guest role
By Dan Whitcomb
LOS ANGELES (Reuters) - Actress Lindsay Lohan, working to rebuild her acting career after a year of personal turmoil, will appear as a guest star on the ABC television comedy "Ugly Betty," the network said on Monday.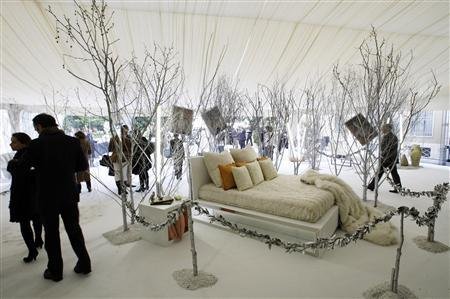 Lohan, who has not starred in a feature film since last year's flop "I Know Who Killed Me," will join the popular sitcom's cast for six episodes, playing a mean former classmate of title character Betty, who suddenly resurfaces in her life.
The 21-year-old actress, who won critical praise and international stardom before lurid stories in the tabloid press began to overshadow her career, will make her first appearance on "Ugly Betty" on the May 22 season finale.
She will return to the Emmy-winning show, which stars America Ferrera as a smart and sweet but not-so-glamorous fashion magazine employee, for five episodes next season.
Lohan's turn on the small screen closely follows a similar move by another troubled young performer, Britney Spears, who surprised critics and delighted fans with a sassy guest appearance on the sitcom "How I Met Your Mother."
Spears' well-received acting role was taken as a sign that she had begun to recover from the personal problems that have dogged her in recent years, and Lohan's could be seen in the same light.
Lohan began her acting career at a young age and first won attention playing twins -- one of them with a dead-on British accent -- in the 1998 remake "The Parent Trap."
She became a Hollywood "it-girl" and major international presence after starring in such films as "Freaky Friday," "Confessions of a Teenage Drama Queen" and "Mean Girls" before giving way to struggles with alcohol and drug abuse.
She spent much of 2007 out of the Hollywood limelight and in rehab and has in recent months has been spotted less in nightclubs and in the gossip pages.
Lohan's 14-year-old sister, Ali, meanwhile, is preparing to shoot her big-screen debut in a film based on R.L. Stine's pre-teen book series "Mostly Ghostly."
(Editing by Steve Gorman)
© Thomson Reuters 2023 All rights reserved.