Li & Fung pays $330 mln for US handbag importer
HONG KONG, Aug 13 (Reuters) - U.S.-focused consumer goods exporter Li & Fung said on Wednesday it will pay $330 million to buy U.S. handbag importer Van Zeeland to become a leading handbag supplier in the United states.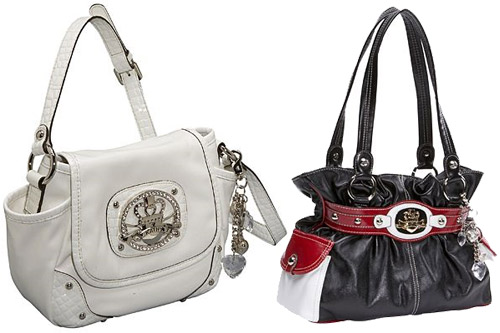 www.KathyVanZeeland.com
Li & Fung, which counts U.S. retail behemoths Wal-Mart Stores Inc. and Target among its clients, is ramping up acquisitions as it grows its proprietary brands businesses, and seeks to hit a turnover target of $20 billion by 2010, up from roughly $12 billion now.
New York-based Van Zeeland is a leading importer of mid-tier and department store handbag brands including its flagship labels Kathy Van Zeeland Handbags, B. Makowsky and Tignanello which are sold at Macy's and JC Penny , among other locations.
Li & Fung -- which sources everything from toys to clothes to beauty products-- said the deal will significantly strengthen its presence in the fashion accessories market.
"They are a less expensive Coach , that's the way I'd position these brands," Group Managing Director William Fung told reporters, referring to the famous New York-based 'affordable' luxury handbag maker.
On Wednesday Li & Fung posted a 18 percent rise in first-half net profit to HK$1.24 billion, on the back of a 25 percent surge in turnover to roughly $6.1 billion due to market share gains.
However that result lagged an average forecast of $1.32 billion according to 15 analysts polled by Reuters, as U.S. consumers cut spending and retailers tightened inventories amid a looming global slowdown.
Li & Fung also announced it has inked deals to acquire the buying offices of toy retailer Toys R Us, and apparel brand Timberland , as increasing numbers of firms look to outsource their sourcing arms to cut costs. It did not disclose the financial terms of the deals.
In September apparel company Liz Claiborne Inc agreed to sell four of its moderately priced brands to the U.S. arm of Li & Fung which the sourcing firm plans to reposition as proprietary brands.
Last November, Li & Fung bought U.S. private label sleepwear firm, American Marketing Enterprises, for US$128 million as it ramped up its U.S. onshore business.
Shares in Li & Fung closed down about 3 percent on Wednesday, underperforming the Hang Seng Index's .HSI 1.6 percent drop. (Reporting by Joseph Chaney and Alison Leung; Editing by David Cowell)
© Thomson Reuters 2022 All rights reserved.