Li & Fung buys shoe manufacturer Jimlar
The Hong Kong Group announced the acquisition of U.S. shoes manufacturer Jimlar, who operates its own brands Frye, RJ Colt and Mountrek as well as those under licenses with Calvin Klein and Coach.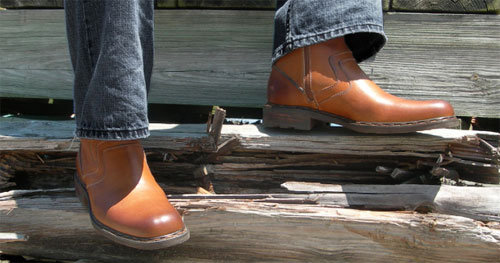 www.rjcolt.com
"This acquisition is an important step in expanding both the group's onshore U.S. presence and its manufacturing capacity in the footwear industry," said the group's managing directors. "This should also give us more opportunities in sourcing footwear."
The group has been investing in takeovers for over one year now. In 2009, the company took on a large part of the U.S. supply of Liz Claiborne. This has been an opportunity to work exclusively for the clothing and accessories labels; Lucky Brand, Juicy Couture and Mexx.
Li & Fung later became the supplier for Talbos and Hudson's Bay. It also acquired American label 'Wear Me Apparel', the Chinese manufacturer JMI, and the London shoemaker Shubiz along the way. In February 2010, Li & Fung announced to have bought the British menswear, womenswear and childrenswear manufacturer Visage Group for 193 million Euros.
Original by Matthieu Guinebault. Translated by Rosie Hart
Copyright © 2023 FashionNetwork.com All rights reserved.