Levi's brand president steps down
As of November 27, Robert Hanson will officially step down from his role as global president of the Levi's brand. His departure comes a year after the reorganization of the group in which the presidents of a geographical area have been replaced by the brand presidents (Levi's, Denizen, Dockers...).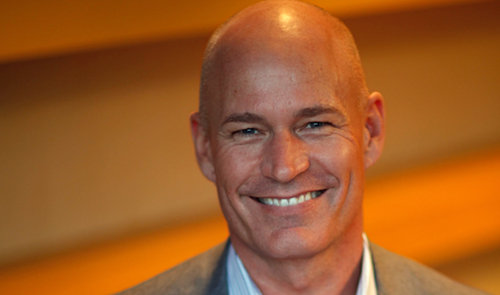 Robert Hanson will leave Levi's by month's end. Photo Levi's
"The timing is never perfect, but my desire to write a new chapter in my life has made this period a good time to divest myself of my role as coach to become a fan admiring the brand," the man who spent nearly 24 years in the house of Levi-Strauss explained in his statement.  

He had in fact joined the group February 8, 1988 as an "advertising manager." 
He then served as marketing director of Levi's Kids, vice president of marketing and development of the brand Dockers Khakis and vice president of brand development in the Europe Middle East Africa. He was president of Levi's Americas until 2010. 
He left his position as international president of Levi's a year after taking up his new role. 

In his position as president of the Levi's brand he will be replaced by Charles "Chip" Bergh, former executive of Procter and Gamble, formally CEO of Levi Strauss since September 1, in the interim until the appointment of a new president for Levi's.
Copyright © 2023 FashionNetwork.com All rights reserved.