Lauren Conrad launches exclusive clothing line
Although the star of U.S. series 'The Hills' already owns two clothing lines, one sportswear and the other high fashion, Lauren Conrad is now about to launch the third. This is a range consisting of high-quality boutique pieces that offer a certain prestige, social status and glamour to the women who buy them.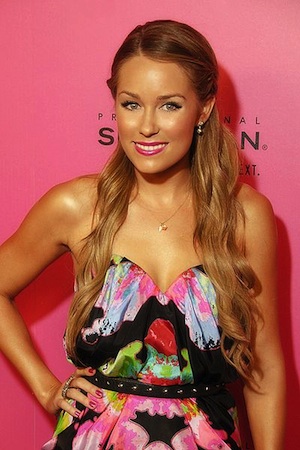 Lauren Conrad / Photo: Toglenn
The actress' casual clothing will be sold at Kohl's. Lauren has always wanted to extend her range to offer much more exclusive clothing.
"It's a line for women of today. While Kohl's has a lot of daytime clothing and many basics, this will be much more specialised, more boutique. It will be sold at a higher price. It will be very different," said Lauren Conrad.
In addition, the actress admitted that although she liked working with Kohl's, she is excited about bringing this new business on by herself and releasing something for wealthy people.
"It is one thing to work with a large retailer like Kohl's, where there are so many things to do, but to do it all on your own is a bit scarier. It is much more work, more stressful, but it is something I love, so I'm looking forward to it", she said.
The first collection that she launched was called 'Lauren Conrad Collection' and was also high fashion clothing, but in 2009 it disappeared in favour of more affordable 'LC Lauren Conrad line'.
At that time, the actress explained her decision: "It was a kind of battle I had with myself because I wanted to make a much more exclusive line, but I knew I had to make a line that was accessible to my young fans that followed the series and me."
Copyright © 2022 Europa Press. Está expresamente prohibida la redistribución y la redifusión de todo o parte de los contenidos de esta web sin su previo y expreso consentimiento.