L'Oreal loses EU trademark battle to Allergan's Botox
BRUSSELS - France's L'Oreal has lost its bid to keep a cosmetics trademark on Thursday, with Europe's highest court ruling it could not use the Botocyl mark as it would be riding on the coattails of U.S. healthcare group Allergan's well-known Botox brand name.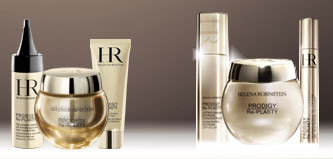 L'Oréal's Helena Rubinstein brand / Photo: Helena Rubinstein
The Luxembourg-based European Union Court of Justice (ECJ) also rejected on the same grounds arguments by L'Oreal's Helena Rubinstein brand to keep its Botolist trademark.
EU trademarks agency OHIM had approved both Botolist and L'Oreal's Botocyl trademarks in 2003 but reversed its decisions five years later following a request by Allergan.
Allergan made $1.6 billion in sales from Botox last year, mainly as a treatment for facial wrinkles.
L'Oreal and Helena Rubinstein subsequently took their fight to the Luxembourg-based General Court, Europe's second-highest. Judges backed the OHIM in a December 2010 verdict and the companies then appealed to the ECJ, the top court.
"The Court confirms the annulment of the community trademarks 'BOTOLIST' and 'BOTOCYL' because of the existence of the 'BOTOX' trademarks," the ECJ said in a statement.
"The use of the marks at issue would take unfair advantage of the reputation of the 'BOTOX' trademarks."
Botox can also be used for migraine headaches, eye muscle disorders and upper limb spasticity.
© Thomson Reuters 2023 All rights reserved.