KKR in talks to buy Australia's Pacific Brands
KKR & Co (KKR.N) has made a buyout approach to Australian underwear manufacturer Pacific Brands (PBG.AX) that a newspaper said could be worth $614 million, boosting its shares 20 percent and sparking talk other firms could attract similar offers.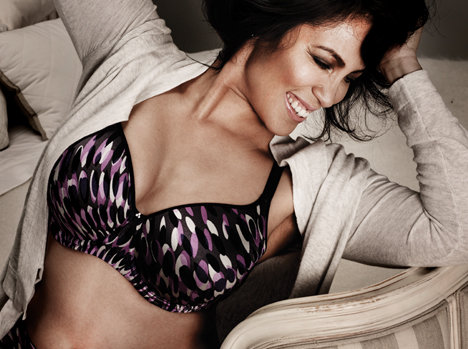 Berlei - Pacific Brands owned
Pacific Brands said it was considering the unsolicited offer from the U.S. private equity firm, but that talks were at an early stage.
"There is no certainty that these discussions will lead to any agreement being reached between the parties," Pacific Brands said in a statement to the Australian stock exchange.
Private equity firms have been very active in Australia in recent months, taking advantage of the market turmoil and weak growth in the non-mining parts of the economy.
Analysts said the informal approach for Pacific Brands, the maker of Bonds underwear, Berlei bras and Sheridan sheets, sent a signal that many cyclical businesses, including retailers, were trading at such low levels they were attractive to private equity.
"The approach by KKR will no doubt have a ripple effect on other businesses which are trading at a discount similar to Pacific Brands," said Peter Esho, analyst at City Index.
As of Monday's close, Pacific Brands was trading at a price-to-earnings multiple of 6.6 based on 2012 earnings compared to a sector average of 9.2, according to Thomson Reuters data.
Esho said department stores Myer (MYR.AX) and David Jones (DJS.AX) and TV network Ten Holdings (TEN.AX) are possible buyout targets. All are trading at two- or three-year lows.
Last year marked the busiest year for private-equity buyouts in Australia since the 2006 peak, with weak equities markets making companies more amenable to offers and buyout shops looking to burn unspent capital that investors committed years ago.
Counting in Pacific Brands, outstanding buyout deals are currently worth over A$2 billion ($2.05 billion), including an offer for services firm Spotless Group (SPT.AX), an unsolicited bid for paper merchant PaperlinX (PPX.AX), and pet foods firm VIP Petfoods.
17 PERCENT PREMIUM

The Australian Financial Review reported on Tuesday that KKR had approached Pacific Brands with a buyout proposal before Christmas that it said could be worth about A$600 million ($614 million).
That would amount to roughly a 17 percent premium on Pacific Brands' stock close on Monday of A$0.56 a share.
"KKR does not comment on any discussions in which it may be engaged," a spokesman said.
Pacific Brands shares rose as much as 20 percent on confirmation of the approach, and were trading up 15.2 percent at A$0.645 by 0445 GMT.
However, a person familiar with the situation said it was "far too premature" to talk about a possible valuation.
"The talks may not go anywhere," the person said, who declined to be named because of the confidential nature of the matter.
Pacific Brands PBG.NZ, like the rest of Australia's retail and manufacturing sector, has been struggling against weak consumer sentiment, a strong Australian dollar and competition from cheap imports.
Its shares were trading around A$0.75 as recently as October, but have been in decline since the company was floated in 2004 at A$2.50 by previous private equity owner CVC Asia Pacific CVC.UL. They hit a record low of A$0.13 in early 2009 and a high of A$3.57 in 2007.
A dealer said the business could attract a bidding war.
"There are some iconic brands wrapped up in that and staples like Bonds. Everyone needs knickers and socks," said Will Cleland, institutional dealer at broker Intersuisse.
Pacific Brands posted a net profit of A$103 million before impairment charges in the year to June 2011, on sales of A$1.6 billion. It warned in October that it expected a weaker result this year.
KKR sold down its 45 percent stake in its only major Australian investment, Seven Media Group, last year. It retains 12.6 percent of the combined group of Seven West Media (SWM.AX), which brought together Seven Media and West Australian Newspaper Holdings.
Pacific Brands is being advised by Flagstaff Partners and Minter Ellison. KKR is being advised by Macquarie (MQG.AX). ($1 = 0.9779 Australian dollars)
(Editing by Ed Davies and Muralikumar Anantharaman)
© Thomson Reuters 2023 All rights reserved.