K-Swiss confirms sale of Royal Elastics
K-Swiss must economise this year. After having seen a plunge of 28% in its results during the last quarter of 2008 and having closed its French subsidiary after just two years of its existence, the sports shoe specialist is parting ways with the brand Royal Elastics. This sale is perfectly in line with the new cost-cutting plan the company is looking to implement.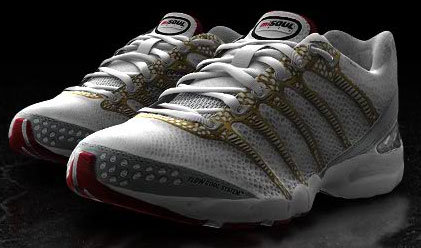 K-Swiss shoes
Whereas its president, Steve Nichols, was affirming in May 2008 that "whatever we do, 2009 will not be a good year", he has since specified that the business will look into measure to minimize losses over the course of a year which forecasts have judged "pessimistic".
Moreover, nothing has been ruled out to reduce the expenditure of K-Swiss, from the suspension of shareholder dividends to a reduction of staff.
Even though the sum of the transaction has not been revealed, the transfer of Royal Elastics to REH, a company headed by the director of style of Royal Elastics, will allow the brand to save up to $1.4 million over the second quarter of 2009, contributing to help the label stay the course in "the difficult economic context" and to maintain growth in the long-run.
By Jonathan Fulwell (Source: Emilie Kremer)
Copyright © 2023 FashionNetwork.com All rights reserved.