John Lewis shoppers come in from the cold
LONDON (Reuters) - Department stores retailer John Lewis posted another week of double digit sales growth, boosted by colder weather, and said it was well placed to continue to outperform rivals.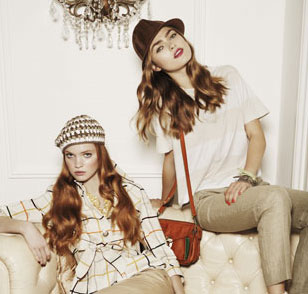 Photo: www.johnlewis.com
The employee-owned firm, which is seen as a bellwether of the UK retail sector but has been outperforming competitors for over six months, said sales at its 28 department stores and one "at home" store increased 17.7 percent to 55.1 million pounds in the week to May 8.
"Week 14 proved a splendid week's business ... Undoubtedly we were helped by cool weather on both the bank holiday weekend; perfect for spring shopping," said Managing Director Andy Street.
"I suspect it's going to get tougher for us, but we are certainly very well placed against our competitors."
The week's outcome was driven by a 21.8 percent increase in sales of homewares and a 20.9 percent rise in fashion sales. Sales in the electricals and home technology category rose 6.9 percent, stoked by demand for televisions ahead of the soccer World Cup.
Retailers are slowly emerging from a deep recession but are divided whether the recovery will continue, with some concerned the new government's commitment to swiftly cut the public deficit will damage consumer confidence.
On Tuesday 11 May, a British Retail Consortium survey said retail sales fell at their sharpest annual pace in more than a year in April, although the figures were skewed by the timing of Easter.
"Tax increases are on the way as the (Conservative-Liberal Democrat) coalition government moves to rein in the public finances. This could very well include VAT (sales tax) rising up to 20 percent," said Howard Archer, chief economist at IHS Global Insight.
"Meanwhile, still serious uncertainties about the economic outlook and jobs are likely to maintain many consumers' desire to improve their personal finances."
Archer also noted that if consumers believe the coalition is unlikely to last long, the resultant uncertainty may encourage caution over spending.
John Lewis also owns the 228-store Waitrose supermarket chain.
Week to May 8 sales rose 12.3 percent to 93.2 million pounds, underlining its status as one of the UK's fastest growing grocers.
Here the cold weather drove sales of comfort foods and sweet treats.
(Reporting by James Davey; Editing by Julie Crust)
© Thomson Reuters 2023 All rights reserved.