John Lewis says can keep up sales momentum
John Lewis, Britain's biggest department store group, said it was confident of continued strong trading as the "Jubilee effect" and wet weather helpful for the firm's homewares offer drove another double digit rise in weekly sales.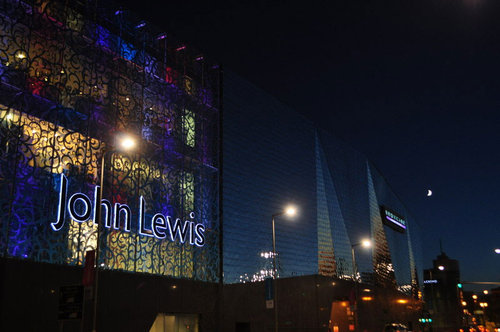 Photo: John Lewis
"With the (Queen's) Jubilee now behind us, our thoughts are turning to the summer of sport and in particular Euro 2012 and London 2012," the employee-owned retailer said on Friday.
"These events, coupled with our own Clearance (Sale), which starts next week, mean that we should be able to keep up great momentum on the sales front."
John Lewis, which has been setting the pace in the sector, said its sales increased 18.1 percent year-on-year to 63.1 million pounds ($98.1 million) in the week to June 9.
Several key themes came together to give a boost to trade.
"The Jubilee effect was, of course, at the top of this list, bringing with it a different fall of half term which meant that not only were there two bank holidays, but that many children and their families had the rest of the week off," it said.
"That, coupled with the rain, some strong assortment promotions and the imminency of both Father's Day and the London 2012 Olympic and Paralympic Games, gave the division a resounding increase."
The firm has been outperforming the wider market as its generally more affluent customers have been less impacted by Britain's double dip recession, while improvements to product and service have chimed with consumers.
John Lewis' sales are flattered by the fact the firm has more shops than last year and by higher prices because of inflation. Sales have also been boosted by low-margin electricals.
Many UK retailers remain under pressure as consumers are squeezed by higher prices, muted wage growth and government austerity measures designed to cut record national debt.
On Monday Britain's biggest retailer Tesco posted a drop in first quarter sales, while on Wednesday Sainsbury posted a rise in first quarter sales that failed to meet analyst expectations.
John Lewis also owns upmarket supermarket chain Waitrose. Here week to June 9 sales increased 2.3 percent to 105.8 million pounds.
© Thomson Reuters 2022 All rights reserved.