John Lewis sales rise adds to UK consumer optimism
LONDON (Reuters) - Bellwether British retailer John Lewis posted another big rise in weekly sales at its department stores, adding to recent positive signs on consumer spending despite fears over a sluggish economic recovery.
The employee-owned group said on Friday 26 February sales at its 28 department stores, one John Lewis "at home" store and its Internet business rose 15.1 percent year-on-year in the week ended February 20 to 51.88 million pounds.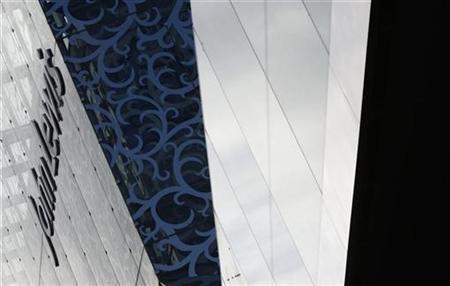 It was the sixth straight double-digit percentage increase and comes amid signs spending in Britain has bounced back from a snow-disrupted start to the year.
The Confederation of British Industry reported on Thursday 25 February that retail sales volumes rose at their fastest pace in nearly three years in February, while GfK NOP said earlier on Friday 26 February its consumer confidence index improved for a second month in a row.
Against this, however, Nationwide building society reported a 1 percent fall in British house prices in February, ending a run of nine consecutive monthly increase.
Analysts remain wary about prospects for spending amid fears that steps to cut government borrowing after the upcoming national election could hit consumer confidence.
Analyst Matthew McEachran at brokerage Singer also noted that, despite its reputation as a barometer of retail spending, John Lewis was not representative as it has been outperforming rivals, helped by a strong performance in its fashion and Internet businesses.
John Lewis said fashion sales jumped 20.8 percent in the week ended February 20, while online sales were up a third. Sales of homewares rose 19.4 percent.
Sales at John Lewis's upmarket grocery chain, Waitrose, rose 13.7 percent to 86.7 million pounds, reaffirming its position as Britain's fastest-growing food retailer.
(Reporting by Mark Potter; Editing by David Holmes)
© Thomson Reuters 2023 All rights reserved.