John Lewis adds to retail gloom as M&S falls again
By Mark Potter
LONDON (Reuters) - Retailer John Lewis JLP.UL reported a big drop in weekly sales at its department stores and slower growth at its upmarket supermarkets, providing further evidence of a downturn in consumer spending.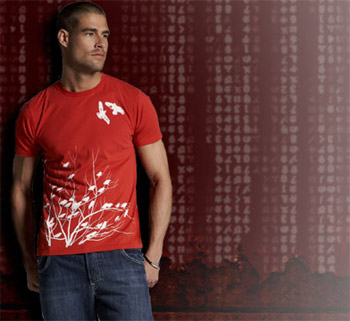 John Lewis
The weak sales added to the pressure on rival Marks and Spencer , whose shares fell 6 percent to a near 7-year low of 221 pence in early Friday trading after joint broker Citi cut its rating on the stock to "sell" from "buy".
John Lewis said sales at its eponymous department stores dropped 8.3 percent in the week ended June 28, compared to the same week a year earlier, while sales at its Waitrose supermarkets were up 3 percent.
Kaupthing analysts estimated that, stripping out stores opened during the past 12 months, sales fell more than 10 percent at the department stores and were down slightly at Waitrose.
"A double digit like-for-like decline confirms the pinch on spending generally as John Lewis is a slightly better-than-average barometer," they said in a research note.
Marks and Spencer (M&S) sent shockwaves through the retail industry on Wednesday by issuing a profit warning and saying food shoppers were switching to cheaper rivals.
The news added to mounting signs that Britons are tightening their belts amid rising fuel, food and mortgage costs.
The general retailers index .FTASX5370 has plunged about 40 percent this year on concerns of a downturn in spending. An Ernst & Young survey, released on Friday, showed the average household was 15 percent worse off than five years ago.
M&S shares, which lost about a quarter of their value on Wednesday, fell further on Friday, after Citi analysts slashed their price target to 205 pence from 450p.
CHALLENGING
The Citi analysts cut their earnings per share (EPS) forecasts for M&S, saying "sector-wide revenue trends will weaken further as consumer demand patterns deteriorate across both 2008 and 2009".
Citi now forecasts EPS of 33 pence for the year ending March 2009, down from 40p previously, and 26p for the year ending March 2010, down from 40.5p.
John Lewis said trading was "challenging", but that it was up against an extremely strong 9.7 percent rise in the same week last year and its clearance sale had started well.
The employee-owned group said sales of electrical items and home technology goods at its department stores plunged 15.8 percent over the week, with sales of homewares down 13 percent.
Fashion sales, however, rose 2.2 percent.
John Lewis said the first day of its department store clearance sale, last Saturday, started well. While down on last year's record opening day, sales were up 20 percent on the first day two years ago, it said.
Out-of-town stores, such as those in Bluewater and Brent Cross around London, performed particularly badly, adding to signs that shoppers are cutting back on car journeys because of soaring petrol prices.
(Editing by Quentin Bryar and Quentin Webb)
© Thomson Reuters 2022 All rights reserved.