Jimmy Choo launches large in Milan
Choo's largest store in Europe opened a few days ago. Spreading some 230 square metres over two floors, it is placed at the corner of Via Montenapoleone and Via Sant'Andrea. The important address marks "a significant step for (the) brand," said Joshua Schulman, CEO of Jimmy Choo.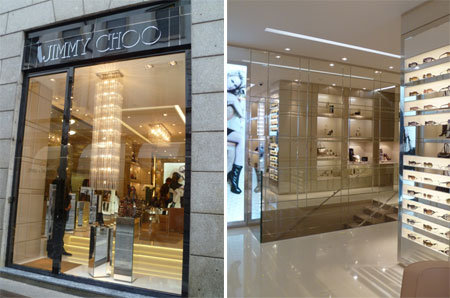 Jimmy Choo's boutique in Milan
The decor follows the concept of the killer heel creator's other shops, mixing '40s-style, peppery pink, brown carpeting, modern furniture and above all selling not only shoes but also bags and accessories, all with the usual glamour and intimacy.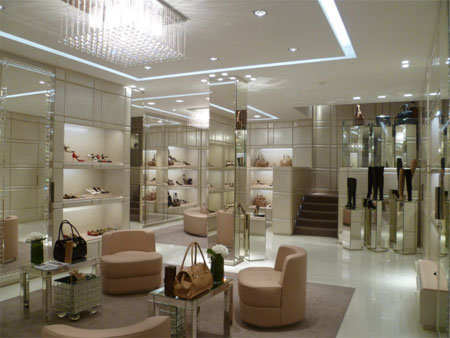 Inside Jimmy Choo's new flagship in Milan
All to be found: heels, his latest collaborations, bags, perfumes – licensed by Interparfums - glasses ... To sum up, as well as the widened product range labelled Jimmy Choo, the flagshio has no choice but to offer a VIP service too. Finally, the brand confirms other planned openings for Milan in early 2011 with the installation of a concession in La Rinascente department store.
Original by Emilie-Alice Fabrizi. Translated by Rosie Hart
Copyright © 2023 FashionNetwork.com All rights reserved.