Jeansation: Monaco competes with jeans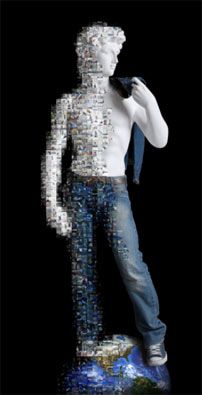 jeansation.com
Monaco sheds some light on denim and international designers. Alexandra and Jean Icart have had the initiative to host the first edition of Jeansation Awards on November 27th. "It's a place to express what denim is, on a universal scale," said Jean Icart.
The first edition welcomes some 80 young designers from 18 countries including France, Japan, Italy, Belgium, Russia and Sweden. 150 pre-selected designs will be presented to a panel of industry experts including its chairwoman Martine Leherpeur, Muriel Lamarzelle from Marithe brand and Francois Girbaud, a designer for Alain Marzat who has also worked at G-Star and for his own brand , Girbaud, and Yasmine Akkaz, a fashion stylist based in London. FashionMag.com is also participating in the judging with its deputy editor Bruno Joly forming his opinion on the jeans. Meeting in Monaco, a neutral city compared to Paris, Milan, London or New York, Jeansation is awarding 5 prizes; the Grand Prize, the Best Of, Glamour (Evening Dress), The Best Trousers and The Best Jean Accessory. Supported by the authorities of Monaco, the contest will take place every year. "There is a great denim focused trade show with Bread and Butter but not an awards ceremony," he says. In wait of the fateful date, designers present themselves on the web with the virtual showroom "Space" by jeansation.com.
Copyright © 2022 FashionNetwork.com All rights reserved.