JC Penney, Kohl's August same-store sales fall
CHICAGO (Reuters) - J.C. Penney Co Inc and Kohl's Corp said on Wednesday sales at stores open at least a year declined in August as consumers curbed back-to-school spending in a weak economy.
But shoppers looking for low prices helped boost Costco Wholesale Corp same-store sales by 9 percent as they sought bargains on gasoline and food.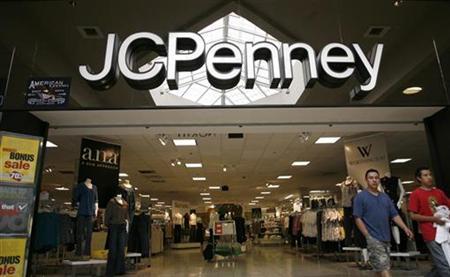 The largest U.S. retailers are due to report same-store sales, a key metric for the industry and an indicator of economic health, on Thursday.
J.C. Penney's same-store sales fell 4.9 percent in August, in line with the company's forecast for a decrease in the mid-single digits. It said the women's apparel and family shoes divisions were the strongest, while its fine jewelry and home divisions saw the weakest sales.
Penney said the central and northwest regions performed the best, while the southeast saw the softest sales.
The Plano-Texas-based retailer said the back-to-school shopping environment has been challenging compared with last year. It said sales were softest in the first week but improved in the last three weeks as customers shopped later in the back-to-school season.
Penney also said it expects same-store sales in September to fall in the mid- to high-single digits, compared with last year's 3.7 percent decline. It cited some negative impact from disruptions due to hurricanes affecting the southeast.
Kohl's, which reported a 5.8 percent decline in August same-store sales, said its stores continued to experience weakness in southern and southwest states. By category, footwear and children's apparel performed well, while juniors and young men's apparel continued to show weakness.
Walgreen Co's same-store sales rose 0.9 percent, held back by two fewer weekdays in the month, the time when pharmacy patients fill more prescriptions.
J.C. Penney shares rose slightly to $40.75 in pre-market trading, whole Kohl's rose more than 1 percent to $51.75.
(Reporting by Ben Klayman; Editing by Steve Orlofsky)
© Thomson Reuters 2021 All rights reserved.