J.C. Penney sales slide, CEO vows to "stay the course"
J.C. Penney Co Inc on Friday reported a deeper-than-expected drop in quarterly sales, leading to a big loss, in the department store chain's second straight quarter of severe sales declines since changing its pricing strategy.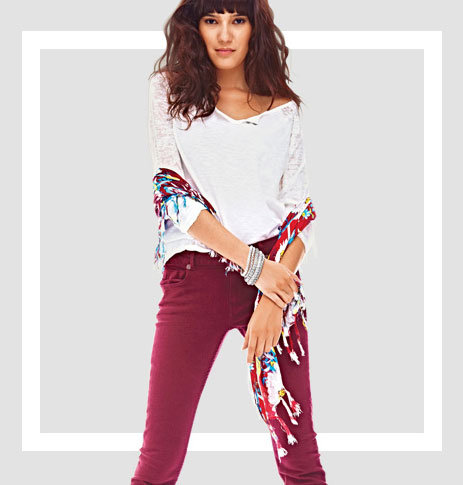 Photo: J C Penney
Sales at stores open at least a year, or same-store sales, fell 21.7 percent, steeper than the 17.4 percent drop analysts expected, according to Thomson Reuters.
Total revenues tumbled 22.6 percent to $3.02 billion during the second quarter, also below Wall Street's low expectations.
In February, Penney largely eliminated the use of coupons and discounts in favor of a strategy of everyday low prices. The move cost the 102-year-old retailer many shoppers and led to an 18.9 percent drop in same-store sales in the first quarter.
Last week, Penney debuted the first of its boutiques within a store, the other piece of its transformation that will eventually see each store carved into a collection of 100 spaces for brands such as Levi's, Jonathan Adler, and Betsey Johnson.
Chief Executive Ron Johnson, the man who built up Apple Inc's retail chain and the architect of Penney's turnaround strategy, vowed to stay the course.
"While business continues to be softer than anticipated, we are confident the transformation of JCPenney is on track," Johnson said in a statement, adding that Penney is positioned to grow again in 2013.
Weaning shoppers off discounts will take time, he said.
But faced with a mutiny by customers long trained to look for sales and use coupons, Johnson has backtracked a bit in recent weeks, making concessions like using the word "clearance" to denote items on sale and simplifying pricing to two levels rather than three.
Many experts say Johnson needs to make more concessions on his pricing ahead of the crucial holiday season, as Penney faces pressure from Macy's Inc and Kohl's Corp, among others, which still use sales and discounts.
Penney customers are typically more price-sensitive than those of Macy's.
"I am very skeptical as to whether he understands that the J.C. Penney customer is looking for value and perceives value only with couponing," said Walter Loeb, president of Loeb Associates, management consultants to the retail industry.
"As long as Macy's keeps banging away, I don't think he has a ghost of chance."
On Wednesday Macy's reported second-quarter same-store sales were up 3 percent.
Johnson said early response to Penney's simplified pricing and its first shop were "encouraging."
A visit to the Levi's shop at the Penney in Manhattan on Tuesday found the store busier than on earlier trips. Employees were armed with iPad computer tablets to ring up shoppers, and clearly marked signs told shoppers what was on sale.
Shares of Penney were down 9 percent to $20.10 in premarket trading. They have lost more than half of their value in the last six months.
DEEP LOSS
Penney reported a net loss of $147 million, or 67 cents per share, for the second quarter ended July 28, compared with a profit of $14 million, or 7 cents per share, a year before.
Excluding certain items, Penney lost 50 cents per share, compared with analysts' projection for a loss of 25 cents.
The company withdrew its full-year forecast, which it no longer expects to achieve.
Penney's poor sales forced the retailer to mark down unsold items, knocking down its gross margin 5.1 points to 33.2 percent of sales.
Sales also were hurt when it pulled back on advertising in late June and July as it rethought its pricing and marketing for back-to-school - just as business was picking up at Macy's and Kohl's.
That came soon after Penney's second-in-command Michael Francis - lured away by Johnson from Target Corp last year to oversee marketing - left abruptly after 8 months.
But the company, which has laid off hundreds of workers at its headquarters and at stores, said it expects savings to exceed $900 million by the end of the year.
And Penney, which was downgraded by some ratings agencies during the quarter, said it would have $1 billion in cash at the end of the fiscal year.
Penney's troubles during the quarter included a setback in a court battle with Macy's over its planned Martha Stewart collection - which the store intends to open next year and be the cornerstone of its shops-within-a-store project. Macy's has an exclusive deal with Martha Stewart Living Omnimedia Inc.
© Thomson Reuters 2023 All rights reserved.