Ispo Beijing keeps growing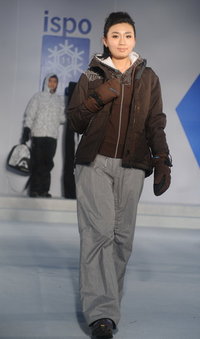 Ispo China 2011
Ispo Beijing's 2012 edition, taking place from February 22-25 at the China National Convention Center, will be seeing a significant rise in the number of exhibitors. The trade show's organiser, Messe München, said that 270 exhibitors have confirmed their presence, which is a 36% increase compared to the last edition. Ispo Beijing declared that its net surface area has also increased.
The trade show's growth was driven by the arrival of big brands such as Bogner, Salomon and Deuter. At its next edition in 2012, Ispo Beijing will focus more in action sports (snowboarding, skating, etc), as the segment is becoming more and more popular in the Asian market. Last year, Ispo Beijing welcomes 17,724 visitors and 350 brands.
Copyright © 2023 FashionNetwork.com All rights reserved.