Interparfums sees growth in first quarter 2011
For the first quarter of its current fiscal year, Interparfums registered a revenue growth of 13.5% at current currency and of 12.1% at constant currency, reaching 88.9 million euros.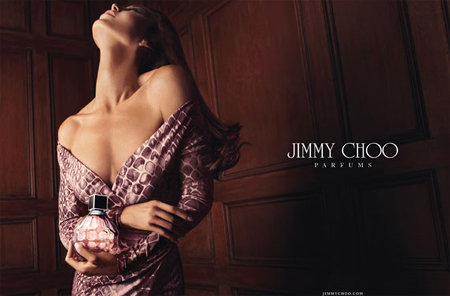 Jimmy Choo's first ever fragrance line had a very promising start
But sales varied greatly between each market. The Burberry line, for example, reported an 8% decrease in activity with 48.7 million euros. Likewise, Van Cleef & Arpels dropped 19% to 5.2 million. Interparfums explained that these declines were due to the fact that the two brands had both benefited from the launch of new fragrances the year before, with Burberry Sport and Oriens by Van Cleef & Arpels.
Lanvin's perfume line, on the other hand, shot up 35% to 14 million euros. Jimmy Choo also showed positive sales results with a total of 7 million euros, indicating a clearly successful launch of its first fragrance line. As for Montblanc, sales of historic lines and the launch of its new men's fragrance Legend also helped the brand reach the 6-million mark. Paul Smith's sales also increased by 24% to 3.6 million euros.
St Dupont saw a significant decrease in sales of 23%, down to 3.2 million. However, Interparfums has just renewed its license with the brand on April 26th for a duration of 5 years until 31st December, 2016. Interpafums has had a license agreement with St Dupont since 1997.
Sales in different geographical areas also evolved differently. South America, which makes up 9% of the group's total turnover, went up 97% thanks to sales of Montblanc perfumes. Eastern Europe also saw a growth of 37% due to Lanvin's fragrance lines and today the area represents 8% of global activity. France (9%) also increased by 16% thanks to Jimmy Choo and Lanvin. North America, Asia and Eastern Europe remained stable. Sales in the Middle East, however, fell 11%.
Copyright © 2023 FashionNetwork.com All rights reserved.