Intermoda shows clothing industry on the up in Mexico
GUADALAJARA, 28 July 2009 – The results of the fashion trade show Intermoda surpassed expectations, helping to pick up the season for the fashion industry in the second half of the year and revealing a slight recovery for trade in Mexico.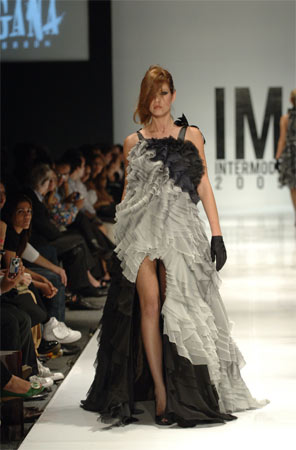 Intermoda 2009
The final results of Intermoda, held from the 21st to the 24th of July in the capital of Jalisco, showed a growth of 10% in the number of buyers from both Mexico and abroad. This increase indicates an upswing of demand in the Mexican clothing market for the second half of the year.
Over four days, Intermoda welcomed 19,200 visitors with 80% coming from other parts of the country and from abroad, including some from the African continent.
As for Mexican buyers, data from Intermoda shows that the majority of them came from the Estado de México, followed by the Distrito Federal, Guanajuato, Michoacán and Puebla.
Discussing the trade show, Jaime Barba de Loza recalled that Intermoda is the result of more than 25 years of hard work in the Jalisco clothing industry, and that it has brought professionals from across the industry together twice a year since then.
Intermoda, a biannual show with editions in January and July, is organised by a group of Jaliscan clothing companies that have banded together to form a work team which is exclusively dedicated to the running of this event, ensuring that it continues to have both national and international appeal.
Whilst the trade show brings together, on a national level, all of the actors and representatives from private organisations in the world of textiles and clothing, Intermoda does not belong to and is not affiliated with any professional association or union in the country, stated Barba de Loza.
Finally, the businessman averred that the results seen in the fifty-first edition of Intermoda shows that the sector has reached a "suitable" moment to launch a new process of growth. This initiative should make the most of defending the Mexican market through the consumption of products made in Mexico and by working with authorities to reduce the level of counterfeit goods that enter the country.
By Jonathan Fulwell
Copyright © 2022 FashionNetwork.com All rights reserved.