Inditex to buy out its franchises in Kazakhstan this Q4
The Inditex Group has agreed to buy the companies operating its fashion concepts in Kazakhstan in a transaction to be completed in the fourth quarter of this year. Following the deal, Inditex will directly manage the seven Zara, Pull&Bear, Massimo Dutti, Bershka and Stradivarius stores in Kazakhstan, leaving their entire workforce intact. Since the country's first Inditex Group store launched in 2009, the company Fawaz Alhokair has successfully operated these stores under a franchise regime.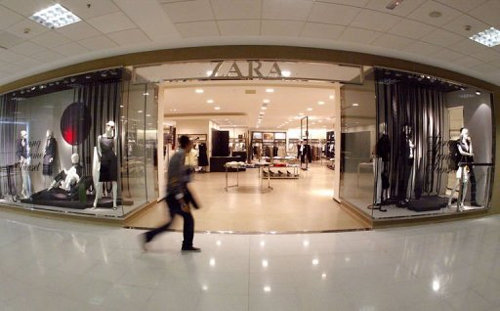 Foto: AFP
Inditex has stores in Kazakhstan's two largest cities. The capital, Astana, hosts Inditex concepts Zara, Pull&Bear, Massimo Dutti, Bershka and Stradivarius, while Almaty (the country's most populous city) is home to Zara and Bershka stores.
OPENINGS IN AZERBAIJAN AND GEORGIA

Meanwhile, the Inditex Group plans to disembark in Georgia and Azerbaijan as it extends its presence in Central Asia. The group's arrival in these two new markets is the result of a franchise agreement with the aforementioned Fawaz Alhokair, a company with which Inditex has collaborated since opening its first Saudi Arabian stores in 1999.
Copyright © 2023 FashionNetwork.com All rights reserved.