Inditex takes full control of its Zara Deutschland
Inditex has taken 100% control of its German subsidiary Zara Deutschland, from buying the remaining 22% minority stake from Otto Group.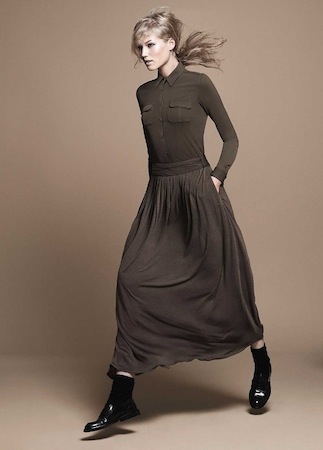 Zara - Autumn 2010
The Spanish company, which up until now only owned 78% of the German subsidiary, completes the previously agreed upon joint venture agreement with its German partner Otto Group.
"These options were granted without any premium or consideration payable and the deal price will vary, mainly depending on the contributions made by Otto to the equity of the investee company and on the number of Zara stores that have been opened in Germany since February 1 2006, according to Inditex's Annual Report 2009," sources confirmed to Europa Press on Monday.
The company, which did not specify the cost of the transaction, counts a total of 72 stores in more than 40 German cities; of which 64 belong to the Zara brand and eight to Massimo Dutti. Inditex bought back its stake in Massimo Dutti Deutschland from Otto Group in 2006.
The Inditex business model is based on a multi-concept strategy, and it now operates stores under eight brands. Thanks to the positive performance of the German market, Inditex is currently reviewing the most effective approach for the introduction of other Inditex brands.
Zara.com
, Zara's online store, will launch in Germany on September 2nd.
By Rosie Hart
Copyright © 2023 FashionNetwork.com All rights reserved.