Inditex's net sales increased by 14% in the first nine months of its 2010 fiscal year –from February 1 to October 31 – to 8,866 million euros. Net income rose by 42% from the same period a year earlier to 1,179 million euros. Gross profit climbed by 20% to 5,307 million euros, bringing the gross margin to 59.9%.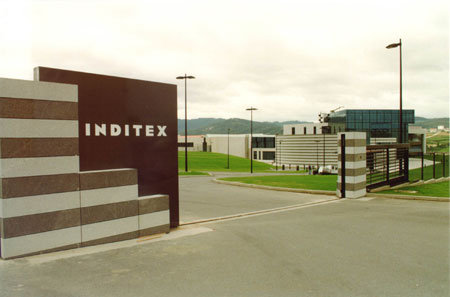 Inditex's Head Office in Spain
Inditex expanded its retail network with 300 new stores in 45 countries in the first nine months. Consequently, as of October 31, the Group reached a total number of stores of 4,907 stores in 77 countries. Inditex reached the 5,000-store milestone on December 9 when it inaugurated the eco-efficient Zara store in Rome's Palazzo Bocconi.
A key highlight of this expansion is the Group's number of store openings in Asian markets. In the period, Zara unveiled eight new stores in Japan, eight in South Korea and 42 stores in China.
The Group also celebrated significant openings across Europe. Highlights include new Zara and Massimo Dutti stores in Saint Petersburg, a 1,400 square metre Bershka in Milan, an eco-efficient Pull&Bear store in Madrid, another Oysho flagship on Paris' Rue de Rivoli, and an Uterqüe on Avenue de la Toison d'Or in Brussels.
Furthermore, the third quarter saw the launch of Zara.com, Zara's online store, in six European countries (France, Germany, Italy, Portugal, Spain and the United Kingdom). Since November 4, customers in a total of 11 countries can shop Zara.com after the service went online in Austria, Belgium, Ireland, Luxembourg and the Netherlands. In 2011, Zara.com is scheduled to be launched in the United States and Japan, while the first Zara locations in Australia and South Africa will open their doors.
Copyright © 2023 FashionNetwork.com All rights reserved.