Hurley: Michael Egeck steps down as CEO
While Nike has just reaffirmed its ambition regarding Hurley, the surf brand still has its share of melodrama. It is true that its team does not have to handle the announcement of a proposed resale of the brand, as had been the case at Cole Haan and Umbro last week. However, they are seeing the departure of their CEO after only a few months of service. Michael Egeck, who was poached from his position as chairman of the True Religion denim brand, left the group when he was assumed his functions on October 3. He is now the CEO of Eddie Bauer, a chain of stores specializing in outdoor sports and having 350 locations in the United States and Canada.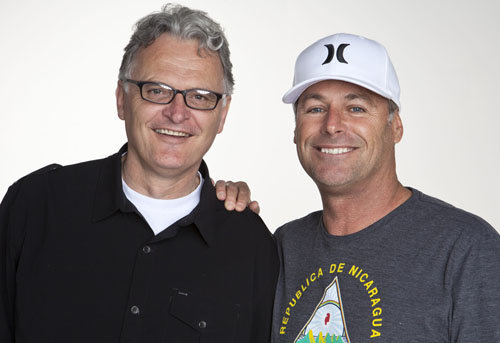 Roger Wyett and Bob Hurley. Photo Hurley
Nike appears to be having some difficulty finding the right person to lead Hurley. In April 2011 it had already given the reins to Jim Calhoun who had come from Dockers to take command of the surfwear brand. However, (faced with the pressure?), the senior officer had quickly found refuge at the head of Converse.
Among the brands of the Affiliates division, if one refers to the latest figures, the positive results by Converse filled the gap left by other brands such as Umbro, Cole Hann, and Hurley.
To address this situation, Nike and its Affiliates division president, Roger Wyett, in the interim entrusted the brand to its founder, Bob Hurley. The group said that Roger Wyett will support Bob Hurley during the transition.
Copyright © 2023 FashionNetwork.com All rights reserved.