Hugo Boss so far upbeat on holiday season business
MUNICH - Hugo Boss Chief Executive Claus-Dietrich Lahrs said consumers appeared to have become used to the sovereign debt crisis already, making for decent business leading up to Christmas.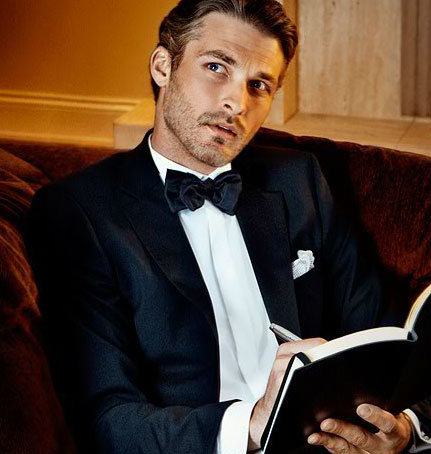 Visuel Hugo Boss
This holiday season "is a good one for us," Lahrs said at an event late on Wednesday, adding that price discounts are taboo for the German fashion house.
German retailer Metro -- whose businesses include Kaufhof department stores and MediaMarkt and Saturn consumer electronics outlets -- last week issued a profit warning, saying Christmas trading had started slowly.
Rising prices, muted wage growth and austerity measures have squeezed disposable incomes across Europe. And fears a debt crisis could blow the euro apart and bring down banks have dashed hopes of an improvement any time soon.
Lahrs said while there was much uncertainty surrounding the economic outlook, consumers had become used to the sovereign debt crisis by now and had learned to live with it, adding he did not expect a fresh recession.
Hugo Boss -- best known for its sharply cut men's suits -- raised its 2015 sales target to 3 billion euros ($3.9 billion) last month, helped by a big push to open more own stores and by demand for luxury goods in China.
Lahrs said that outlook assumes growth next year, without being more specific.
He also said that Hugo Boss aims to generate 5 percent of its revenues through sales via the internet in 2015, up from only about 3 percent now, boosted by an expansion of the company's online shops to China next year and to Russia in 2013. ($1 = 0.7721 euros) (Reporting by Christian Kraemer; Writing by Maria Sheahan)
© Thomson Reuters 2023 All rights reserved.