Hot Topic April comp sales miss; first quarter loss view narrows
BANGALORE, May 5 (Reuters) - Hot Topic Inc's (HOTT.O) April same-store sales fell short of estimates, but the teen apparel retailer narrowed its first-quarter loss view on improved merchandise mix.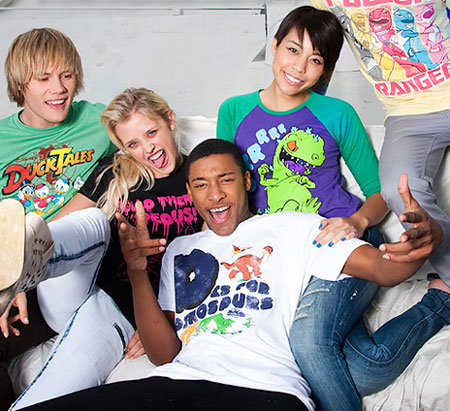 Photo: www.hottopic.com
For the first quarter, Hot Topic now expects to post a loss of 3 cents to 4 cents per share, from its earlier view of a loss of 2 cents to 5 cents a share.
Analysts on average were expecting a loss of 4 cents a share, according to Thomson Reuters I/B/E/S.
"Within the first-quarter pre-announcement ... Hot Topic begins to move into easy comp comparison land," Wall Street Strategies analyst Brian Sozzi said.
"It is apparent that the core of the business continues to build upon the traction that sprouted in the fourth quarter of 2009," he added.
The company, which sells rock 'n' roll-inspired clothing as well as music and accessories to teenagers, has been trying to expand its merchandise to entertain a broader base, thus attracting more customers.
However, it is still finding it difficult to pick up on same-store sales performance, and for April, the company's same-store numbers were down 12.5 percent.
Analysts on average expected the company to post a same-store sale drop of 7.9 percent.
Unlike other teen retailers, Hot Topic is up against high year-over-year comparisons as the company got a big boost from selling 'Twilight' related merchandise last year.
For April, the impact of the Twilight Saga product cost the company about 4 percentage points of comparable sales, Chief Financial Officer Jim McGinty said on a call.
McGinty said the Easter shift was worth about 5 additional percentage points.
Hot Topic shares fell 2 percent to $7.14 after the bell. They closed at $7.30 in regular trading Wednesday 5 May on Nasdaq. (Reporting by Nivedita Bhattacharjee in Bangalore; Editing by Gopakumar Warrier)
© Thomson Reuters 2023 All rights reserved.