Home Retail Group investors to challenge CEO
Oct 20 (Reuters) - Leading shareholders in the Home Retail Group have questioned the position of the company's chief executive Terry Duddy, the Times newspaper reported on Thursday.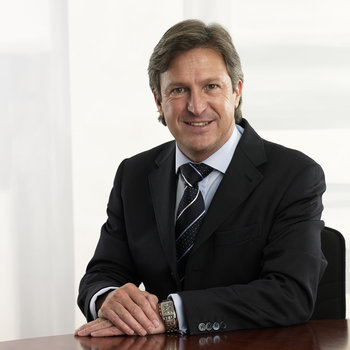 Terry Duddy, CEO of Home Retail Group, owner of Argos
The newspaper cited several top ten investors as saying they would raise the issue of Duddy's position during meetings with the retailer's management in the coming days.
Big owners of the shares, which have almost halved in value since January, also said that they would consider a break-up of the group, according to the article.
"We definitely need a new strategy, and you can't get that with the same person. There are clear questions about the business model," said one unnamed top-ten investor who was quoted in the article.
"His strategy has been to keep on expanding and to keep on flinging money at the problem. There's nothing wrong with a company suffering bad times, but you have to cut your cloth accordingly," the investor added.
Another unnamed investor said Duddy had presided over an "extraordinary destruction of value in terms of the share price."
The calls follow a plummeting profit report this week that threatened to cut its shareholder dividend.
© Thomson Reuters 2023 All rights reserved.